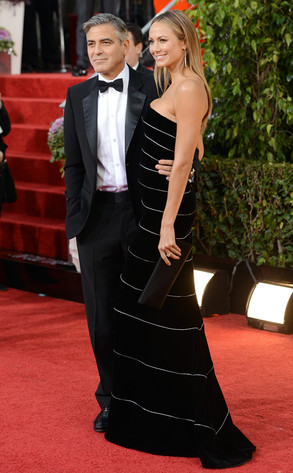 Jason Merritt/Getty Images
After two years together, George Clooney and Stacy Keibler have reportedly gone their separate ways.
The longtime couple have been spotted working on their own projects in the recent months, with their busy schedules keeping them in separate parts of the world.
The 52-year-old actor has been filming The Monuments Men in Berlin as of late, alongside pal Matt Damon.
Keibler came to visit her beau on the set back in March but the two haven't been seen together since.