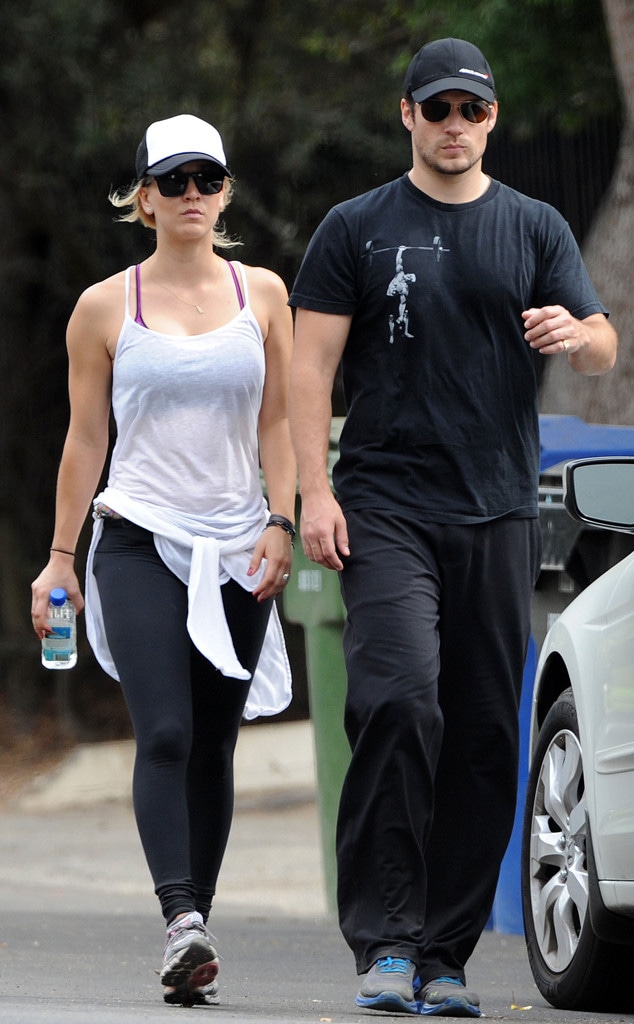 Richard Beetham / Splash News
Cue the big breakup theories.
Kaley Cuoco and Henry Cavill have split up, a source confirms exclusively to E! News.
The attractive pair had only been outed as a couple barely two weeks ago, prompting a flurry of speculation as to just how long the Man of Steel star had been romancing the actress.
Meanwhile, we're hearing that Cavill and Cuoco remain friends after a few dates together—almost all of which seem to have been captured by paparazzi!
Barely 48 hours after their venture into romantic territory came to light on July 1, they were spotted hiking and then, possibly later that day, holding hands outside a Los Angeles-area supermarket.
Cavill split up with Haywire star Gina Carano earlier this year, while Cuoco briefly dated Pepper bassist Bret Bollinger after ending her engagement to Josh Resnik. She also revealed back in 2010 that she dated The Big Bang Theory costar and off-and-on onscreen boyfriend Johnny Galecki for two years.
"It was a wonderful relationship but we never spoke a word about it and never went anywhere together," Cuoco recalled.
(Originally published July 11, 2013, at 6:13 p.m. PT)