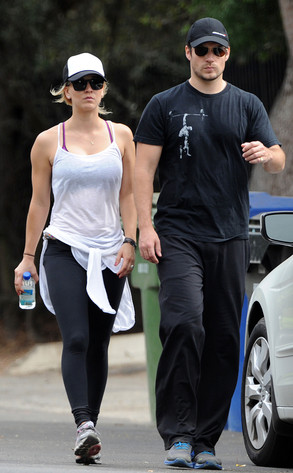 Richard Beetham / Splash News
Cue the big breakup theories.
Kaley Cuoco and Henry Cavill have split up, a source confirms exclusively to E! News.
The attractive pair had only been outed as a couple barely two weeks ago, prompting a flurry of speculation as to just how long the Man of Steel star had been romancing the actress.