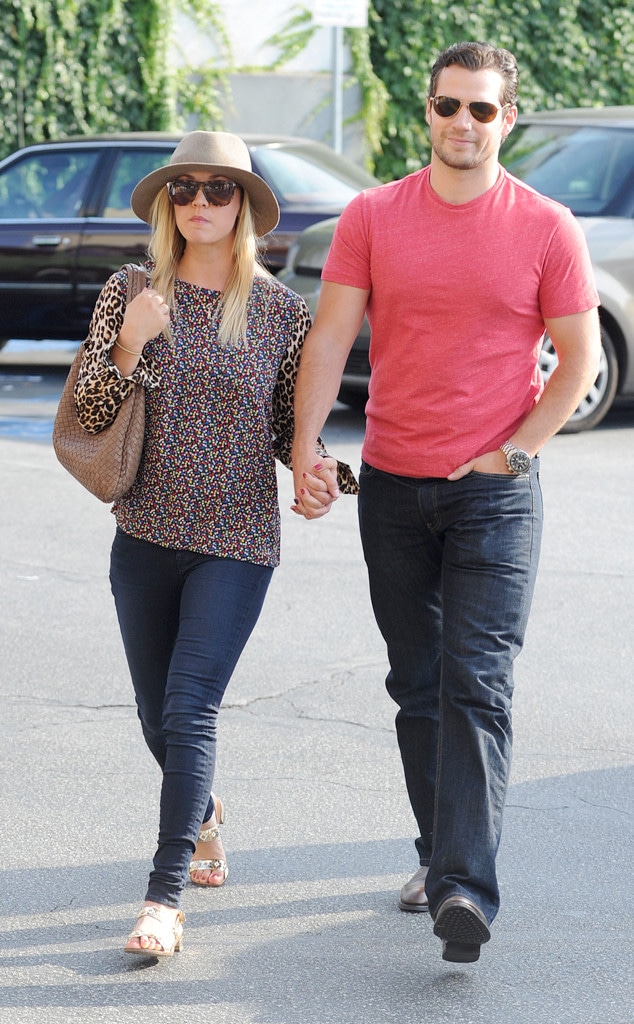 www.splashnews.com
Well, look who's engaging in a public display of affection.
Henry Cavill and Kaley Cuoco, just days after being outed as Hollywood's latest adorable new couple, were spotted holding hands outside a Gelson's market in Sherman Oaks, Calif.
They could try to hide behind shades, but...
There was no missing the beefy Man of Steel and the lovely star of The Big Bang Theory.
But after being the subject of some heated speculation, apparently they've decided to go all-the-way public: The were also out hiking together in L.A. this week!
Cavill most recently dated MMA star-turned-actress Gina Carano and Cuoco, who broke up with fiancé Josh Resnik last year, briefly dated Pepper bassist Bret Bollinger.
"Everyone go see 'man of steel'. It's fantastic in every single way," Cuoco tweeted on June 14, along with a pic of herself gazing at a poster of Cavill-as-Superman.
Little did we know that she was auditioning for the role of real-life Lois Lane.