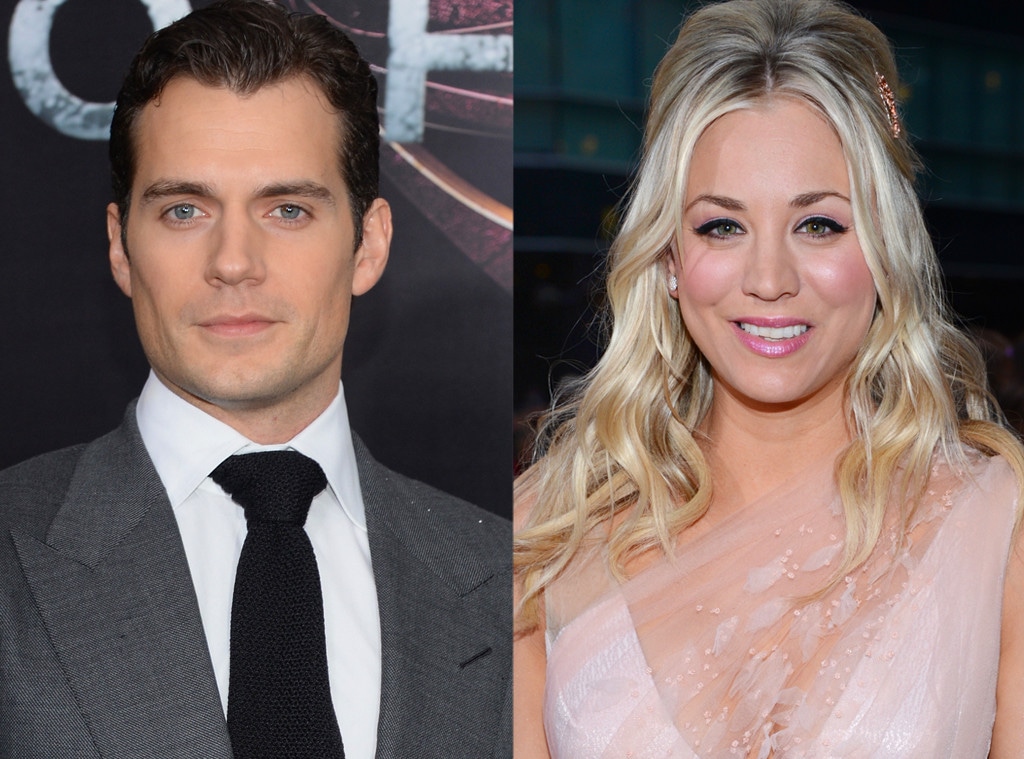 Dimitrios Kambouris/Jason Kempin/Getty Images
Is Superman still single? Apparently not.
E! News has learned that Henry Cavill is dating sitcom darling Kaley Cuoco.
The blond actress seemed to have hinted at the budding romance in a recent post on her Twitter account.
Cuoco shared a pic of her sitting next to a movie poster for Man of Steel and wrote, "Everyone go see "man of steel". It's fantastic in every single way."
She posed with her mouth open, gazing at the hunky heartthrob in the adorable photo.
The TV star most recently split with musician Bret Bollinger and had previously dated her costar Johnny Galecki.
She and Galecki had kept their two-year romance (and engagement) under wraps throughout the entire relationship.
Cuoco opened up to CBS Watch! Magazine about the relationship shortly after the split, saying, "It was such a huge part of my life and no one knew about it."
"It was a wonderful relationship but we never spoke a word about it and never went anywhere together."
Cuoco revealed that their concern for privacy may have contributed to their eventual split.
"We were so protective of ourselves and the show and didn't want anything to ruin that. But that also made it sad, too. That's not the kind of relationship I want—I don't want to be hiding."
Cavill was also on the single scene after splitting with girlfriend Gina Carano earlier this year.
Cavill and Carano made their red carpet debut in January at the Critic's Choice Movie Awards, just months after it was announced that he had ended his long-term engagement to Ellen Whitaker.
Cavill is easily one of Hollywood's most eligible bachelors after landing the coveted role of Superman.
The hunky Brit was recently seen in a National Guard advertisement, showing off his grueling shirtless workout for the super hero saga.
The film reached over $21 million in its box office debut, making it easily one of the most-watched films of the summer.
What a good-looking (and successful) new couple!
Reps for Cavill and Cuoco did not comment.