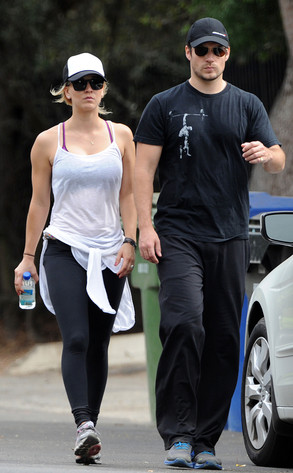 Richard Beetham / Splash News
The couple that hikes together...
Kaley Cuoco was spotted on a summer stroll with her new leading man, Superman hunk Henry Cavill.
The two stepped out together in their best sports gear to endure a sweaty hike through the hills of Los Angeles earlier this week.
The blond actress donned an adorable workout ensemble: leggings, white tank and a black-and-white baseball cap to shield herself from the sweltering sun.
Meanwhile, Cavill went for an all-black look and also wore a cap. Matching? Already? Say it ain't so...