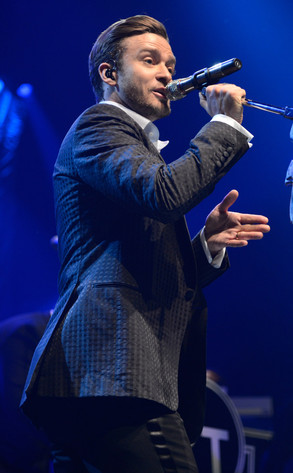 Courtesy: Kevin Mazur/WireImage
We all have our favorite Justin Timberlake moment.
Maybe it's his singing on the ubiquitous earworm "SexyBack," or his new, racy "Tunnel Vision" stylings. Or maybe it's his dancing during the notorious Super Bowl halftime show complete with dance partner Janet Jackson's wardrobe malfunction. Or maybe it was his convincing portrayal of Napster founder Sean Parker in The Social Network. Or maybe your favorite role for J.T. is as crack-up comedian on SNL.
Regardless of which role you love most, you can't deny Justin is everywhere these days.