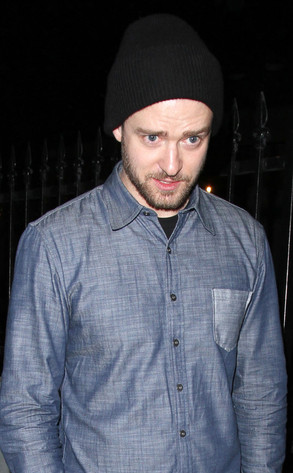 Thumbs42/FAMEFLYNET PICTURES
Justin Timberlake is bringing brought Myspace back!
On Tuesday, the "Mirrors" singer, who also happens to be an investor in the social networking site, relaunched the new Myspace at El Ray Theater in L.A. Robin Thicke, Pharrell, Ashley Tisdale and a slew of other celebs also turned out for the comeback bash.
The redesigned version of the site, along with a free mobile app, offers free streaming of radio stations featuring countless artists, including J.T., of course. The new music-centered Myspace caters to creative types by allowing users to connect and share based on their artist and song preferences.