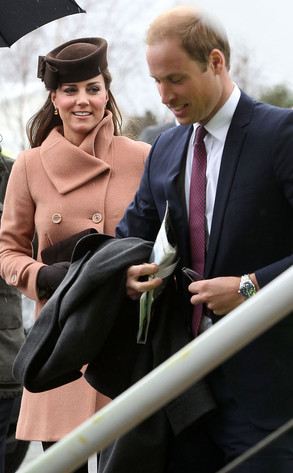 Danny Martindale/Getty Images
Kate Middleton and Prince William have begun a new chapter.
On Monday, the royal couple welcomed the birth of their firstborn into the world. The proud parents named their son George Alexander Louis, as a nod to Queen Elizabeth II's father.
The Prince of Cambridge weighed in at 8 pounds, 6 ounces, and arrived at 4:24 p.m. local time.
Now that the anticipated arrival of their son has finally taken place, the Duke and Duchess of Wales have sprung into parenthood mode.
So what does that entail for the couple?