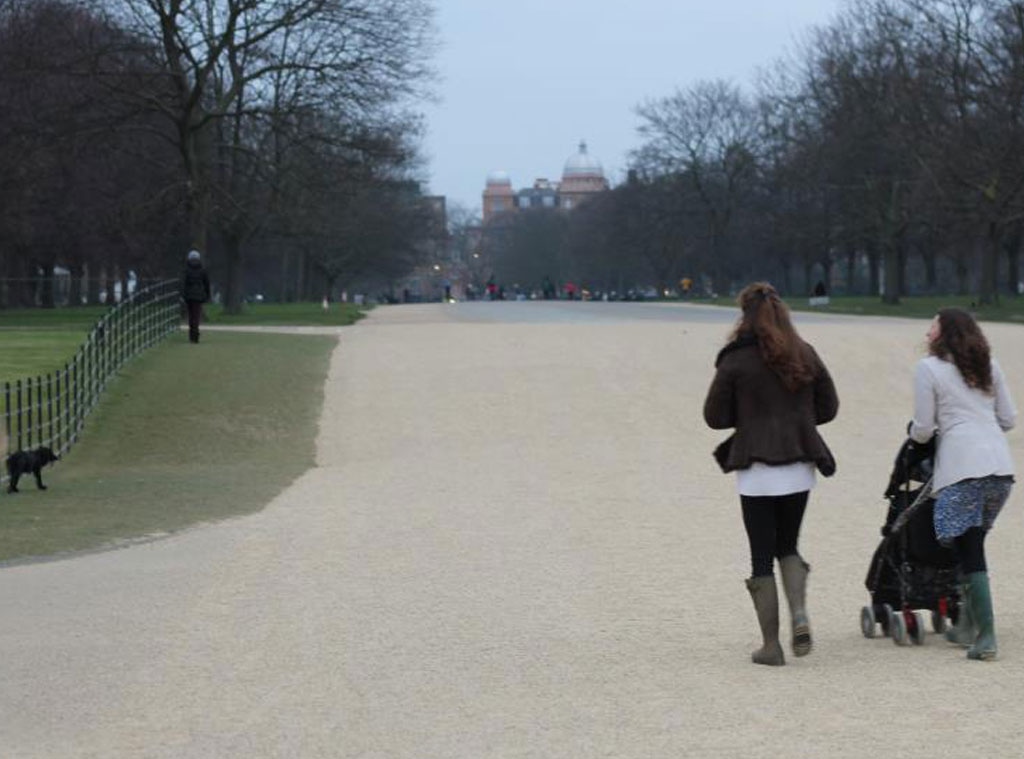 www.facebook.com/WhatKateWore
Kate Middleton has just been out and about lately.
The pregnant Duchess of Cambridge took her baby bump and dog, Lupo, out for a walk at Hyde Park in London yesterday, alongside pal Trini Foyle, according to  WhatKateWore.com, who posted the photo on their Facebook page.
"With thanks to lovely WKWer Jennifer, her sister saw Kate walking in Hyde Park yesterday, you can see Lupo on the far left of the photo," the caption read.
"Looks like Kate is in her LK Bennett Darwin jacket, Le Chameau wellies & skinny jeans. (Love the hair being partially pulled back.)"
Middleton is coming off of a recent babymoon with Prince William at Mustique in the Caribbean. 
"Both William and Kate were hoping her condition would not stop her from making the eight-hour flight to Barbados and the connection to Mustique," an insider told The Sun. "A month ago such a journey would have been unthinkable for her, so this is a clear sign she has made a virtual recovery."
And this photo is further proof that the expecting royal is doing just fine.
(Originally published Feb. 26, 2013, at 8:15 p.m. PT)