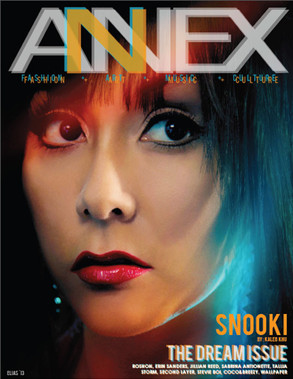 Annex magazine
There's no doubt that Nicole "Snooki" Polizzi has come a long way since her days of rocking risqué mini-dresses and her signature hair poof on the Jersey Shore.
And given her the fact that she's a new mother and gained a svelte new frame thanks to dropping a whopping 42 pounds, it makes total sense that her style has evolved.
But when we recently caught up with the petite star to discuss her style transformation, she made sure to let us know that she's remaining true to who she is, despite a few fashionable tweaks.
"Well, I would say my style has definitely changed," Snooki told us. "I don't wear short dresses anymore and I'm definitely not into high fashion. I'm still shopping at the same places. I just don't wear club clothes anymore. I'm more of, like, chic one day, and then gangster the next day, and then bohemian, so I try and do all the looks. I don't really have a style but, I mean, it's not high fashion."