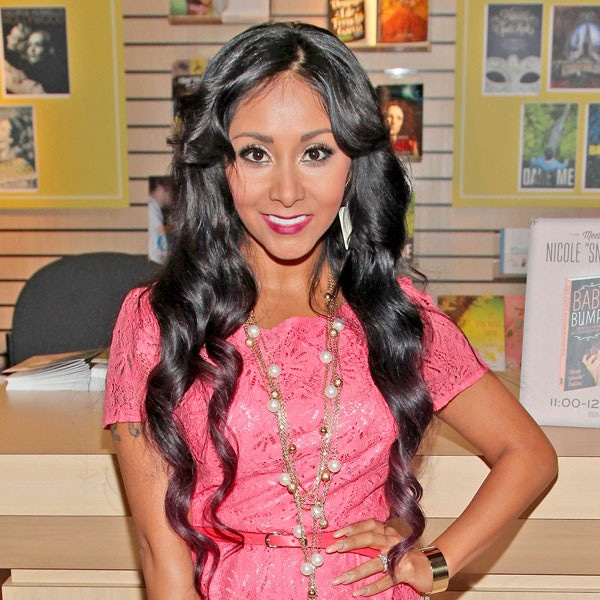 Taylor Hill/Getty Images
This may be her most revealing moment on camera yet!
Snooki spilled the beans about her very first time on YourTango earlier this week and revealed that she was 14 years old when she lost her virginity. "I mean, in upstate New York there's really nothing to do up there but experiment," she said.
"He was a senior, and I thought he liked me but turned out he was just a jerk. So, it was terrible."
But the former Jersey Shore star isn't dwelling on the past too much these days. She's got her hands full with her son, Lorenzo, and her fiancé, Jionni LaValle.
The couple is currently in the planning stages for their upcoming nuptials, which are slated to occur sometime next year.
Snooki admitted to the site that she while she's unsure of her wedding dress yet, one thing's for certain—her bridesmaids are going to be wearing her trademark leopard print.
The pint-size brunette also told E! News earlier in the year that she was going to get a prenup before she wed her longtime beau.
That's one smart Snooki!