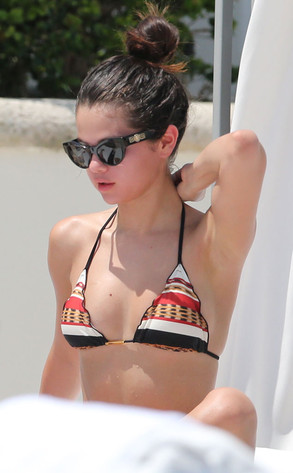 OHPIX/bauergriffinonline.com
It's no secret that Selena Gomez has one hot little body.
As evidenced in countless bikini photos, the 20-year-old star exudes killer confidence, showing off both her sophisticated new style and enviable physique these days.
From skimpy swimwear to cutout dresses, the "Come and Get It" singer's grown-up wardrobe leaves little to imagination and has inspired plenty of fans to search for her fitness and diet secrets.
And while the naturally-svelte star has gone on the record numerous times declaring that she doesn't like to work out (at all!) and requires carb-loaded ramen noodles while on tour, she recently admitted in an interview with MTV that she's starting to change up her routine in an effort to tone up for upcoming Stars Dance tour.