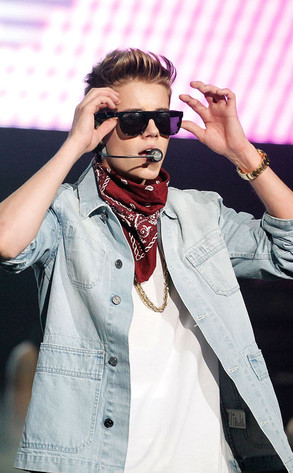 Ben Rose/Getty Images for Jingle Ball 2012
The show must go on for Justin Bieber—even amid frightening circumstances.
The pop star hit the stage Wednesday night in Atlanta, just hours after it was revealed that two fugitives conspired to strangle and castrate the 18-year-old as part of a gruesome murder plot.
Biebs appeared anything but unfazed, performing at Power 96.1's Jingle Ball at Philips Arena, where he tore into hits like "Baby" and "Beauty and a Beat" while decked out in red harem pants and a bandana. (He didn't get to hog the spotlight for long, though: Ke$ha and Flo Rida also took the stage.)
Big-ups to Biebs for being the ever-consummate pro.