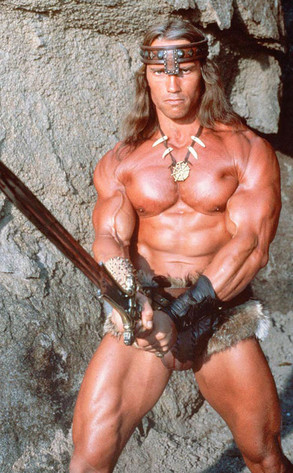 Universal Pictures
There's a familiar Barbarian at the gate.
Arnold Schwarzenegger is set to star in The Legend of Conan, an extension of the Universal Pictures franchise that kicked off in 1982 with Conan the Barbarian, the studio confirmed Thursday to E! News.
And yes, Schwarzenegger will play the titular warrior again, picking up "where Arnold is now in his life," according to Chris Morgan, who is coproducing with Paradox Entertainment's Fredrik Malmberg.