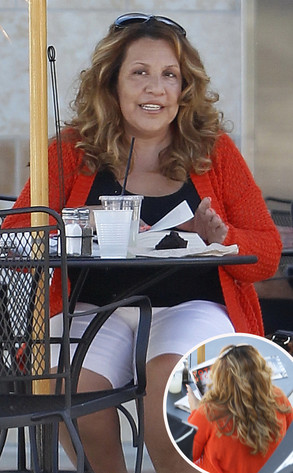 INFphoto.com
We can't blame Mildred Baena for being curious about what Arnold Schwarzenegger has to say.
And Thursday at an outdoor café in Bakersfield, Calif., the housekeeper-turned-mistress delved into the ex-Governator's autobiography, Total Recall: My Unbelievably True Life Story.
Although their infamous affair resulted in an illegitimate love child born during his marriage to Maria Shriver it was largely omitted from the 650-page memoir.