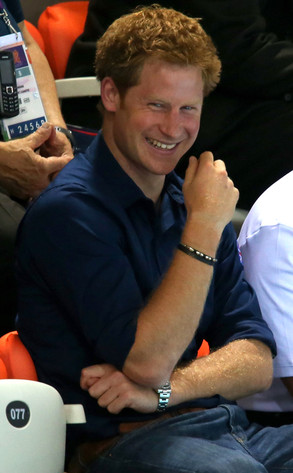 Alexander Hassenstein/Getty Images
The watched is about to become the watcher. And, OK, will still very much remain the watched.
Prince Harry isn't wasting any time in throwing himself (perhaps involuntarily) back into public life in the wake of his naked Vegas photo scandal, and while yesterday the palace confirmed he'd be attending the WellChild Awards in London on Monday, today the full extent of his Paralympics viewing schedule is revealed (along with Prince William and Kate Middleton's, though for maybe the first time ever, they will not be the royals everyone's most excited to see).
As for what the scandal-prone royal will be attending...well, rest assured, billiards is not on the list.