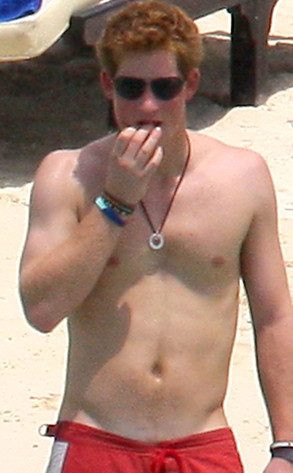 Bauer-Griffin
Prince Harry has shown off quite a few body parts over the past week. Next up on display: his big old heart.
While he could easily be excused for keeping a low profile for the next, oh, two decades or so, the scandal-plagued royal is manning up and braving the press, and has wasted no time in setting his first public appearance in the wake of the leaking of his naked Las Vegas photos.
As for what could possibly have drawn the headline-grabbing prince out of hiding? Well, kids. And a very good cause.