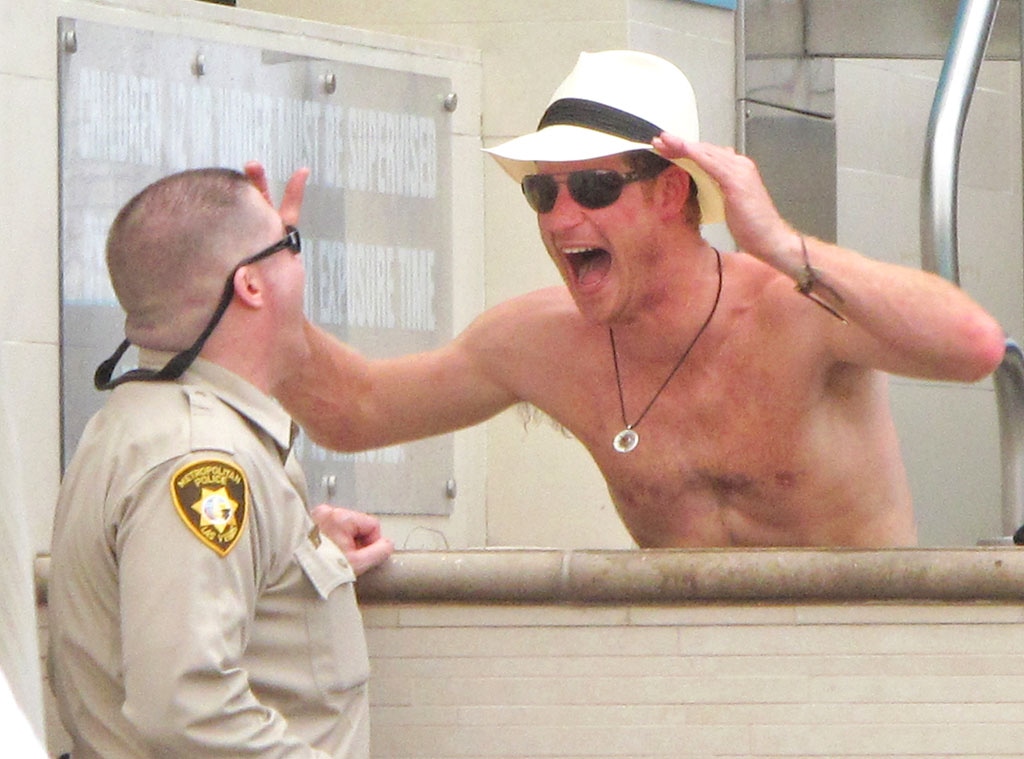 EBLV / Splash News
The latest snaps to surface from his boys' weekend sadly show off neither Harry's crown jewels (at least, not that we can make out, what with that makeshift modesty wall in the way), his naked bear-hugging technique nor his handiness with a billiards cue.
But fear not—what they lack in scandalous poses, they more than make up for with, well...only slightly less scandalous poses. And much less compromising.
Obviously, of course, the royal was playing up for the cameras (see what fun you can have when you're aware of their existence) and his coed crew when he squared off against the cop while poolside at MGM Grand's Wet Republic. And to be honest, he looks more like he's in the middle of an anecdote than actually yelling at the officer.
Still, we're not sure what the topic of discussion was, but let's hazard a couple guesses, shall we? Maybe Harry was (under)estimating how big his royal scandal would be (to be fair, no one's arms could splay that wide), or maybe the cameraman simply caught him mid-demonstration on how to give a proper bear hug? (If so, practice sure made perfect later on.)
In any case, he's probably regretting not keeping that cop closer at hand later that night. Maybe his security could've picked up a pointer or two.