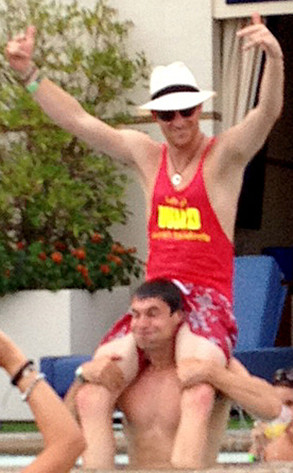 Coleman-Rayner
What Kate Middleton is to fashion, Prince Harry is to scandal. Year in, year out, they can be counted on to deliver the goods. The golden royal standards, if you will.
So, while Prince William's rugged rogue of a little brother is no stranger to a hidden camera lens or the unflattering pen of a tabloid journalist (to be fair, they've had ample time to hone their crafts thanks to Harry's nearly annual antics), but his lost weekend in Las Vegas has proven almost too much for even them to bear.
Harry, on the other hand, had no such problems baring all. Ahem. So, let's take a look back at how the naked truth about Harry became public fodder.