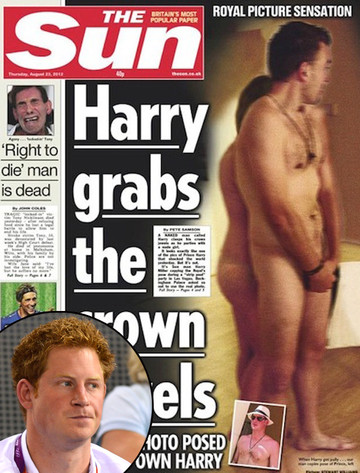 The Sun
Sure, Prince Harry flashed his, um, crown jewels.
But U.K. tabs are still trying to figure out how to flash pics of his flashing.
In the wake of a palace-imposed media blackout on images of the party prince's raunchy Vegas getaway, British papers are finding creative ways to report the scandal while sticking to the palace's requests.
The results have been, shall we say, cheeky.