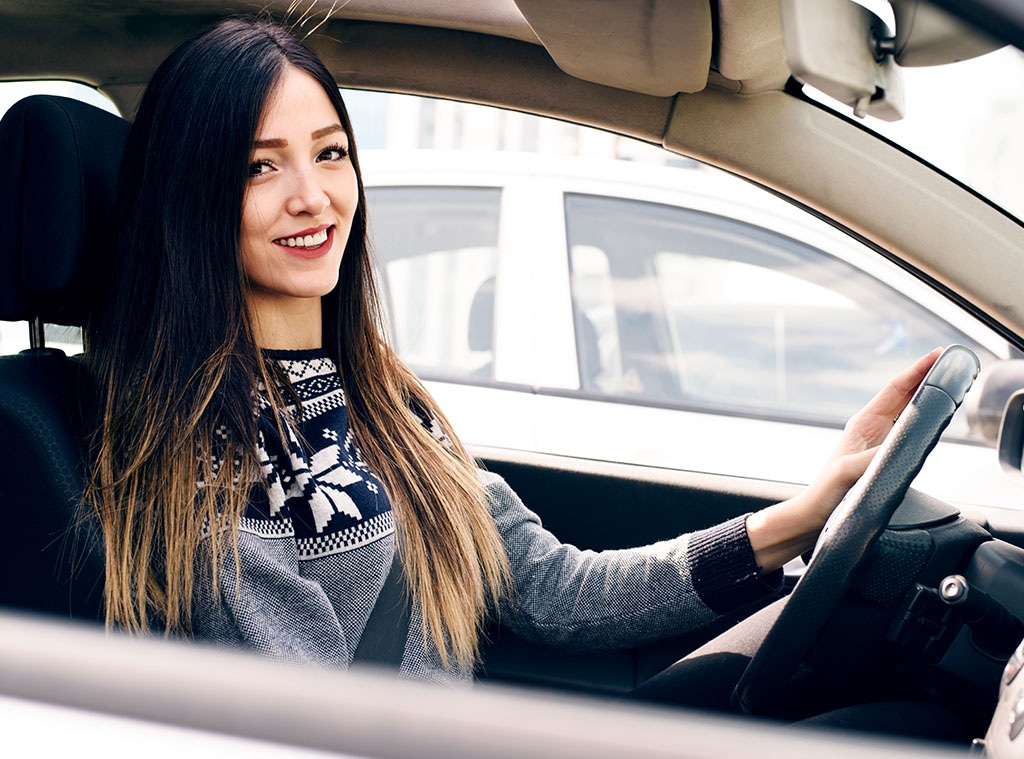 Getty Images
We independently selected these products because we love them, and we hope you do too at these prices. Shop with E! has affiliate relationships, so we may get a commission if you purchase something through our links. Prices are accurate as of publish time. Items are sold by the retailer, not E!. 
Welcome to the start of another work week! As if dragging yourself out of bed and completing your morning routine weren't already a struggle, especially on a Monday morning, you then have to deal with the commute. With school back in session and many returning to the office in the fall, more and more people will be commuting once again.
Since we know just how miserable it can be to sit in traffic for hours each day or deal with all the challenges that come with using public transportation, we searched all over Amazon to find products that can make your commute much more bearable. From the "most comfortable" seat cushions you'll ever use to top-rated noise cancelling headphones, here are some shopper-loved commuter essentials from Amazon you'll want to add to your cart ASAP. 
ComfiLife Gel Enhanced Seat Cushion
This shopper-fave seat cushion on Amazon has over 56,000 five-star reviews, and numerous shoppers say this has made a huge difference on their commute. One reviewer even wrote that it eliminated the lower back pain they typically get on their two hour commute. According to the brand, it's the most comfortable gel memory foam on the market, and the tens of thousands of reviews seem to reflect that. Best part is, it's on sale now for $45.
Qutool Lumbar Support Pillow
If sitting in traffic for hours causes back pain, consider getting the Qutool Lumbar Support Pillow. According to the brand, it was designed to relieve upper, mid and lower back pain and tightness, while helping you achieve healthy posture. It has over 8,500 five-star reviews and it's on sale now for $50 off!
YGMONER Swinging Interior Accessories
Ridiculous? Totally. But you have to admit, this swinging duck can make a long commute slightly less boring. In fact, one Amazon reviewer wrote, "This duck hangs in my car and keeps me amused when I'm driving in traffic. What's not to like?!" This fun car accessory has over 2,900 five-star reviews, and there are other animals to choose from.
Rear View Mirror Hanging Accessories
For something with a little more personality, consider snapping up this playful swinging duck that Amazon shoppers just can't seem to get enough of.
Iron Flask Grip Coffee Mug - 22 oz
Keep your coffee or tea hot for the duration of your commute and beyond with the Iron Flask Grip Coffee Mug. According to the description, it features double wall insulation and will keep drinks cold for up to 18 hours and hot for up to four, the clear flip lid is 100 percent leak proof, and it comes in a variety of cute colors for you to choose from. These mugs have over 4,200 five-star reviews and numerous shoppers called it "perfection."
Harney & Sons English Breakfast Tea
Jump start your day with a delicious cup of tea from Harney & Sons. There are several flavors to choose from including shopper-faves English Breakfast Tea, Dragon Pearl Jasmine, Earl Grey Supreme and Hot Cinnamon Spice.
PopBabies Portable Blender
This personal blender was made for people on-the-go. It has over 10,600 five-star reviews and many say it's made their morning routine so much easier. Plus, it can make your commute less miserable when you've got a tasty smoothie to drink.
Hey Dude Women's Wendy Shoes
A pair of comfy shoes can make your walk to the office a breeze. This pair of Hey Dude shoes have over 43,900 five-star reviews with numerous shoppers calling it the comfiest pair of shoes they own. Many even say they feel like you're wearing slippers.
Srhythm NC25 Active Noise Cancelling Headphones
These top-rated noise canceling headphones have over 6,000 five-star reviews, and shoppers recommend these for noisy subway or bus rides. According to the brand, you can use these for over 50 hours without needing to charge. There are four colors to choose from.
JISULIFE Portable Neck Fan
This shopper-fave portable neck fan with 16,200 five-star reviews will keep you cool on days when it's warm out and the bus or subway is packed. The fan is bladeless so you don't have to worry about your hair getting caught. There are several colors to choose from, and they're on sale now for $27.
Mario Badescu Facial Spray with Aloe, Herbs and Rosewater
Whether you need to refresh after a long work day or you're like one reviewer and want something to keep you awake during a long commute, the best-selling Mario Badescu facial spray is a must-have. It has over 42,000 five-star reviews and it's affordable at just $6.
—Originally published Aug. 29, 2022, at 4:00 a.m. PT