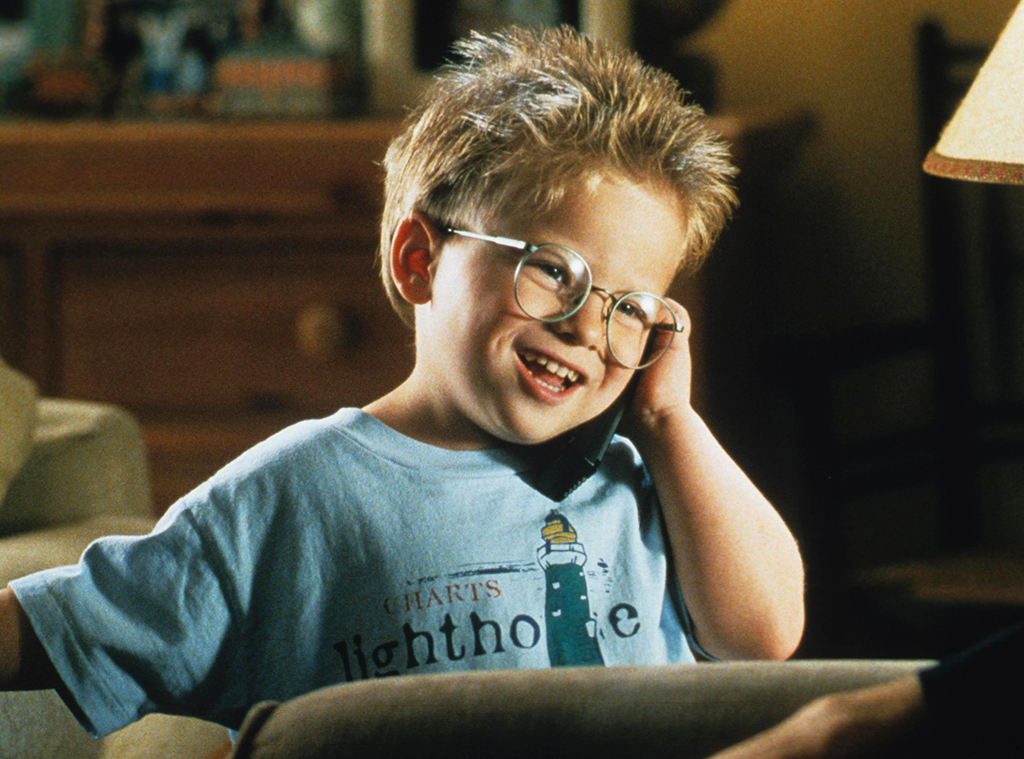 Columbia Tri Star/Kobal/Shutterstock
Did you know that the human head weighs 8 pounds? And that bees and dogs can smell fear? And that the kid from Jerry Maguire is 30?
Jonathan Lipnicki, who played Ray, the adorable fact disseminator with big glasses and a promising throwing arm in the Tom Cruise- and Renée Zellweger-starring classic, is turning the milestone 3-0 on Oct. 22.
Which, when you do the math, makes sense, even if the all-grown-upness of the situation is hard to wrap your 8-pound head around. 
But without a doubt, 1996 was a big year for the Los Angeles native, who joined the cast of The Jeff Foxworthy Show at 5 and at 6, a few months later, was on a red carpet celebrating with Cruise and the actor's then-wife, Nicole Kidman.
So, it's been a minute.
Lipnicki's precocious turn in Jerry Maguire, his movie debut, earned him Best Child Performance honors at the Critics' Choice Awards in 1997, after which he starred in the short-lived sitcom Meego and, most notably, voiced Baby Tiger in the blockbuster Doctor Dolittle with Eddie Murphy and played George Little in the Stuart Little films.
And he remains a working actor, but he had the mixed fortune to be so memorable right out of the gate, stealing his scenes as an adorable child star, that he remains best known for his first-ever film. Which took some time to come to terms with, but he did, after hitting pause on his career to play a regular a high school kid following what Lipnicki called "definitely the worst three years of my life."
Aka, middle school.
Columbia Tri Star/Kobal/Shutterstock
"Yeah, it was horrible," Lipnicki recalled last year on The Real, talking about the bullying he faced at the time. "At the end of the day, I have a lot of perspective. It's a lot worse for a lot of people, you know, and I grew from it, I learned a lot. And," he added with a smile, "I knew that that wasn't going to be my prime age. I wasn't going to peak in middle or high school."
(He also may have been motivated to get into fighting shape, his Brazilian Jui-Jitsu practice resulting in some intense muscles that he showed off in 2011.)
Besides, Lipnicki had already been encouraged—in his career and in life—by one of the most relentlessly positive-thinking actors in all of Hollywood. 
Related:
Tom Cruise Gave Jonathan Lipnicki Great Advice
"I have never [since] worked with anyone with that amount of charisma. He can make you believe in yourself like nobody else," he told E! News in 2019, referring to none other than Tom Cruise. "He's great, and he gave me a lot of great advice. He told me to keep creating."
And so Lipnicki did, adding writing and producing to his resume while he continued to seek out acting roles.
"I've thought about other career paths, especially during my teenage years, and there's nothing I'd rather do with my life," Lipnicki also said on The Real. "Whether I'm doing big movies like I did in my childhood, or—I've actually done more work as an adult, it's just that the films I've done haven't hit quite as hard as the ones I did as a kid.
"But," he added, "if you love what you do, you've got to chase that."
Making that leap, from adorable child star to grown-up-actor-with-staying-power, isn't easy—and so many have failed to clear the gap. But like Lipnicki, here are some more performers who were bitten by the acting bug at an early age and never looked back.