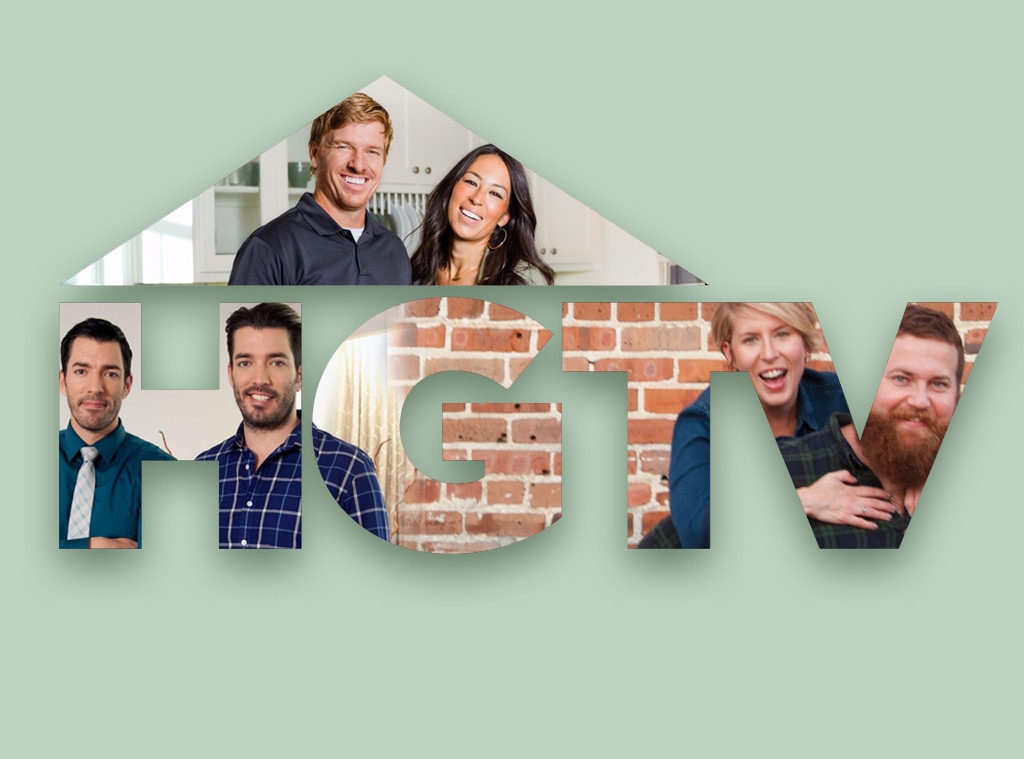 HGTV
Let's just make this clear upfront: HGTV has given us far more than 25 shows to be thankful for. 
Anytime we didn't know what we wanted to watch, were eager for a little background entertainment during a particularly arduous chore or simply on the hunt for something equal parts comforting and captivating, you know, the television equivalent of a steaming bowl of chicken noodle soup, Home & Garden Television was there for us.
Like most, we started with House Hunters as the gateway drug, quickly expanding to each of its iterations—House Hunters International, House Hunters Renovation and the oh-so-satisfying House Hunters: Where Are They Now. 
Then we discovered Flip or Flop's Tarek El Moussa and Christina El Moussa (now Anstead), the impossibly photogenic team of professional renovators, and Fixer Upper's Chip Gaines and Joanna Gaines, a couple so imminently likable we were certain they could be our friends if we moved to Waco and snapped up the next farm over. (Which undoubtedly Joanna would help us refurbish with the help of her contractor husband's handiwork and a very necessary overabundance of shiplap.)
Watch:
"Property Brothers" Stars Share What to Expect Next Season
Basically we were done for. HGTV was added to our favorites, filling up our DVR with binge-watching material despite the fact that we own neither a home nor have a garden. 
Which is pretty much what radio station manager and self-described "frustrated architect" Kenneth Lowe was aiming for when he first dreamed up the concept in the early nineties. Sensing an increasing interest in home renovation, landscaping and other decorative pursuits, he pitched the idea to his employers at E.W. Scripps Company. 
"The boomer generation was coming of age in the late '80s and early '90s relative to focusing on home and that began this incredible boom," he recalled to Architectural Digest this summer. Yet, when HGTV went live in December 1994, "Honestly, there were low, low expectations," he said. "I've had a lot of doors slammed in my face by cable operators who said, 'This is too small of an idea, nobody's really going to watch this, we just can't see it.'"
Quite the visionaries. 
Because, spoiler alert: viewers ate up how-to programming such as Room by Room, Dream Builders and Gardening by the Yard with Lowe even sharing that then-President Bill Clinton had cable reinstalled in the West Wing so his wife, future Secretary of State and presidential nominee Hillary Clinton could watch HGTV.
These days, everyone from Blake Lively to Reese Witherspoon to Seth Rogen count themselves among the 1.3 million viewers that the network's primetime shows garner, placing them fourth behind their cable contemporaries Fox News, ESPN and MSNBC. And the slate of programming, while mostly variations on a theme, has expanded to include everything from the fairly self-explanatory Mexico Life and Hawaii Life to every Property Brothers spinoff you could possibly imagine.
We've put together a list of our favorites—just don't @ us if we've missed any of yours.