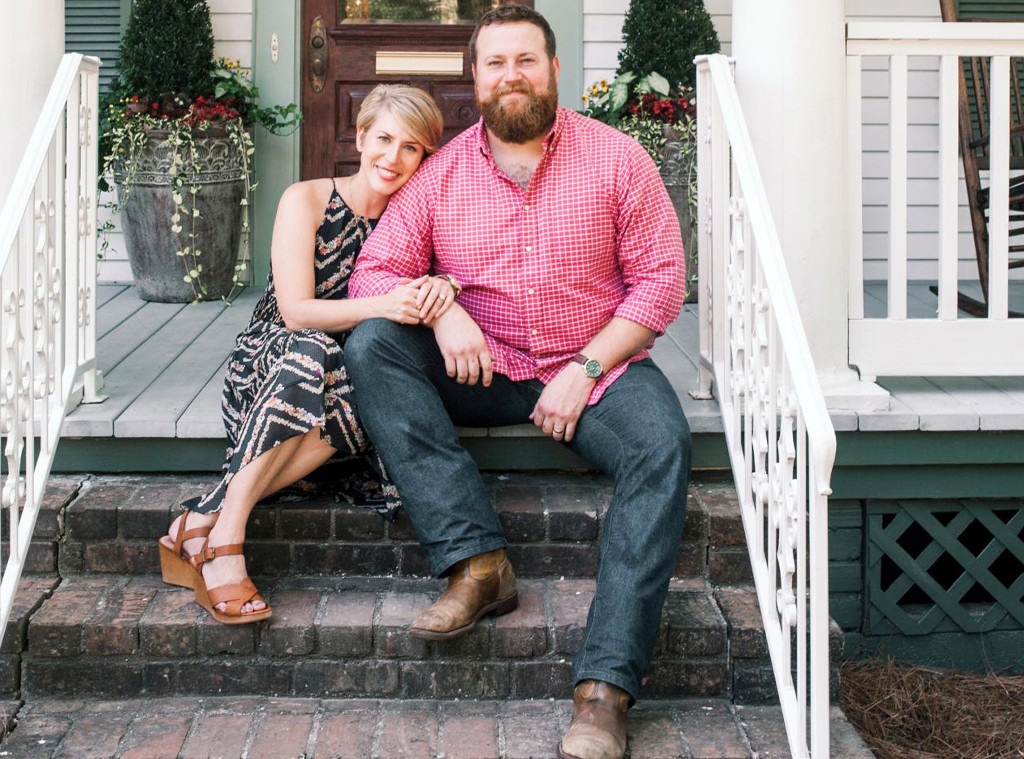 HGTV
Ben and Erin Napier have a whole new reason to love their Home Town! 
The HGTV stars welcomed their first child together, a baby girl named Helen, according to an Instagram post shared on Thursday. Erin shared multiple photos of their little bundle of joy snuggled next to mom and dad in the hospital. 
"Helen," the home renovation guru lovingly captioned the snapshot. 
It was in October that the Home Town pair first announced they were expecting with a heartfelt dedication to the woman who inspired Helen's moniker. "She's a girl and we will name her after my grandmother," Erin wrote on her blog.
"My prayer for Helen is that she will be brave and kind. I pray that she will not be bullied the way I was, and that she will be a protector of the ones who are. I pray that she will learn that from her father, the protector who loves the people in his life so well," she added.
Brookecoledavis/Instagram
So when can viewers at home expect to meet little Helen on Home Town? In a recent conversation with E! News, the new 'rents shared they plan to take things slow when it comes to her television debut. 
"We're still new to this TV thing but we're more experienced at being on television than we are at being parents, so we're going to see how it goes," Ben explained. "Helen will be our priority and we'll wanna always protect her privacy and let her have the most normal childhood possible. She'll probably spend a lot of time behind the camera and not a lot of time in front of it."
Erin and Ben also revealed their ideas for the nursery of Helen's dreams, which at the time hadn't progressed too far. 
"We're not prepared at all," Erin admitted. "It's hard to design for yourself. Luckily I have my best friend as a second set of eyes and she has a daughter so she's in the know about the things that I need and the things that I don't."
Safe to say Elen will be one loved newborn. Congratulations to the entire family!