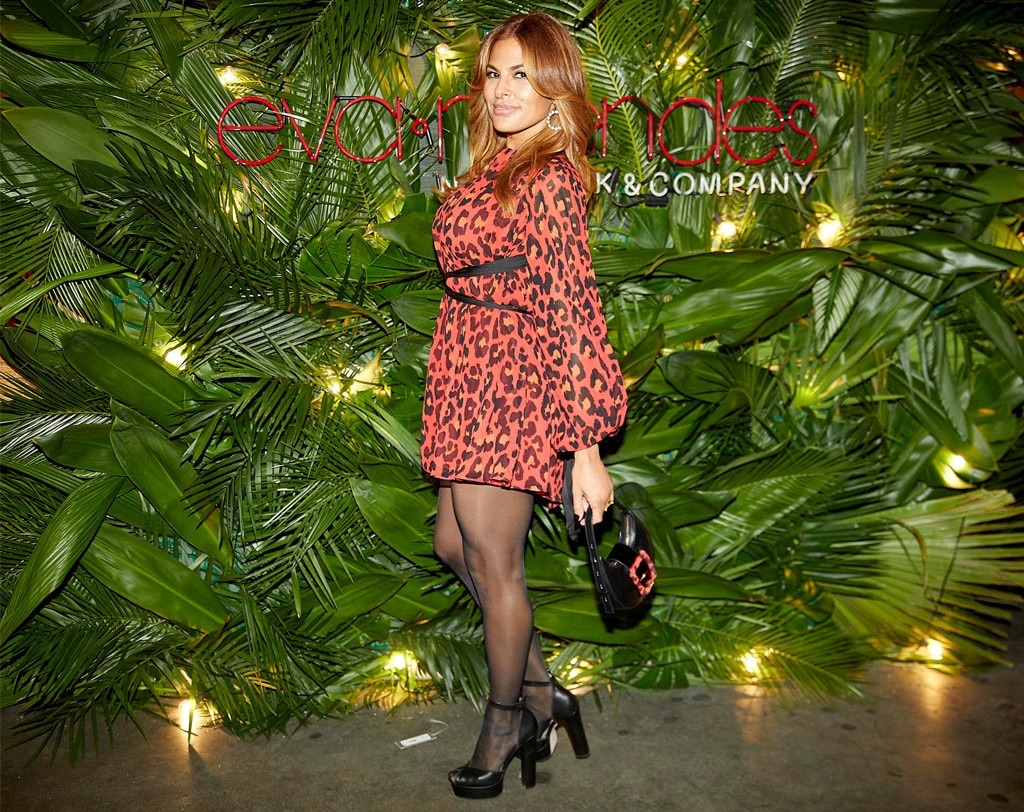 New York & Company
These days, Eva Mendes has her plate full.
Between raising two kids with Ryan Gosling and expanding her New York & Company collection, the Hollywood star is filled with gratitude for the life around her.
But for pop culture fans hoping to see Eva on the big screen again, we're happy to report that acting is something the actress would love to get back into.
"Now that I'm older and that I'm a mother, I would obviously choose my roles differently. I'm just a walking example for [my daughters] and I take that very seriously so it would have to be something that feels appropriate and that would still be fun for me. It's a lot of parameters, you know?" she shared with E! News exclusively. "But yes, I would be very excited. And I really want to work with Ryan again. My most fun experience was being on set with him when he was directing."
Eva continued, "It was really so creatively satisfying being in it together and he's such an amazing director. I would love that experience again, for sure."
For those who may not recall, Ryan directed Eva in the 2014 movie Lost River. They also starred together in The Place Beyond the Pines.
Dave Allocca/Startraksphoto.com
For now, Eva is more than focused on her holiday collection with New York & Company. While celebrating the fashion pieces at La Descarga in Los Angeles, the designer couldn't help but gush about her latest looks perfect for parties and celebrations.
"It's a lot of shimmery, glimmer dresses and more knits and sweater sets," she explained." I love a good sweater set with a pair of boots, that's my go-to."
When designing each of her collections, Eva has a goal of making women feel great and being able to afford the clothes. Nothing is more than $200 and sizes range from zero to twenty with petite and tall options.
Because of her dedication to her fashion collections, perhaps it shouldn't come as a surprise that Eva and Ryan's kids are curious about clothes.
"They're just creative with everything. Children are so creative. I think, unfortunately, as they grow up, society and maybe school or just people kind of take it out of us I believe. So I'm hoping to keep them in that creative space as long as possible," Eva shared. "I was talking about this the other day. My little girl said she wanted to wear socks on her hands to school and I was like, 'Cool. Great. Which socks? Which pair?' I don't want to limit them by saying no, you can't do that."
She continued, "If they want to wear jammies to dinner, I let them do that as long as it's appropriate of course and as long as it's appropriate to the weather outside. I kind of let them do whatever they want when it comes to how they're dressed."