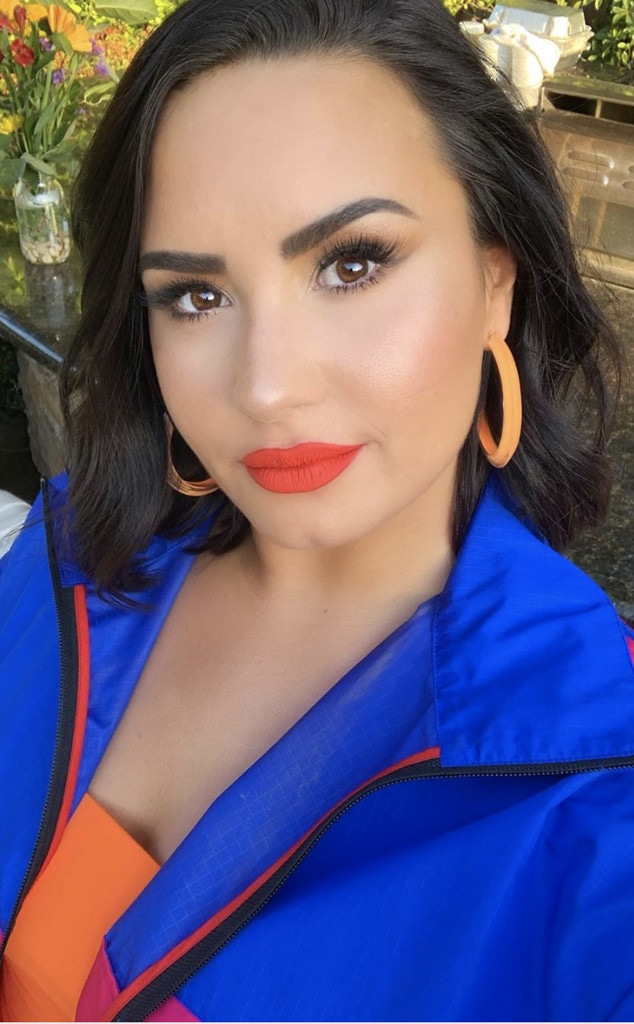 Instagram
So much can change in a year and for Demi Lovato, this past one has been all about creating her best life.
The star, who turns 27 today, has been open about her road to recovery since her hospitalization in July of last year.
Since exiting rehab, a source tells E! News Lovato has, "surrounded herself with good people and the right kind of friends. She has gotten rid of the negative influences and made a conscience effort to clean house and start over."
And if the actress' social media is any indicator, she is well on her way. The celeb has shared milestones with friends, fitness, music and acts of self-love that have been nothing but positive.
The "Confident" singer celebrated in the sun over the summer when she vacationed in Bora Bora alongside friends that she called, "so supportive of me and every little thing I do." She also has been kicking butt as a newly minted second degree blue belt in Brazilian jiu jitsu.
Fans of her music were also thrilled to see the performer get nominated for a Grammy with Christina Aguilera for their collaboration on "Fall in Line." Lovato later posted a photo of herself in the recording studio in June, teasing that new music could be coming.
The starlet is posed for success in whatever songs she releases next after announcing this year that she signed with Scooter Braun as her manager, the man behind the hyper-successful careers of stars like Carly Rae Jepsen and Lovato's pal Ariana Grande.
Lovato also practiced self-love this year, from sending herself flowers to celebrating sobriety markers with tattoos and sweet treats. 
Take a look at the b-day girl's best photos over the last year to celebrate her birthday!