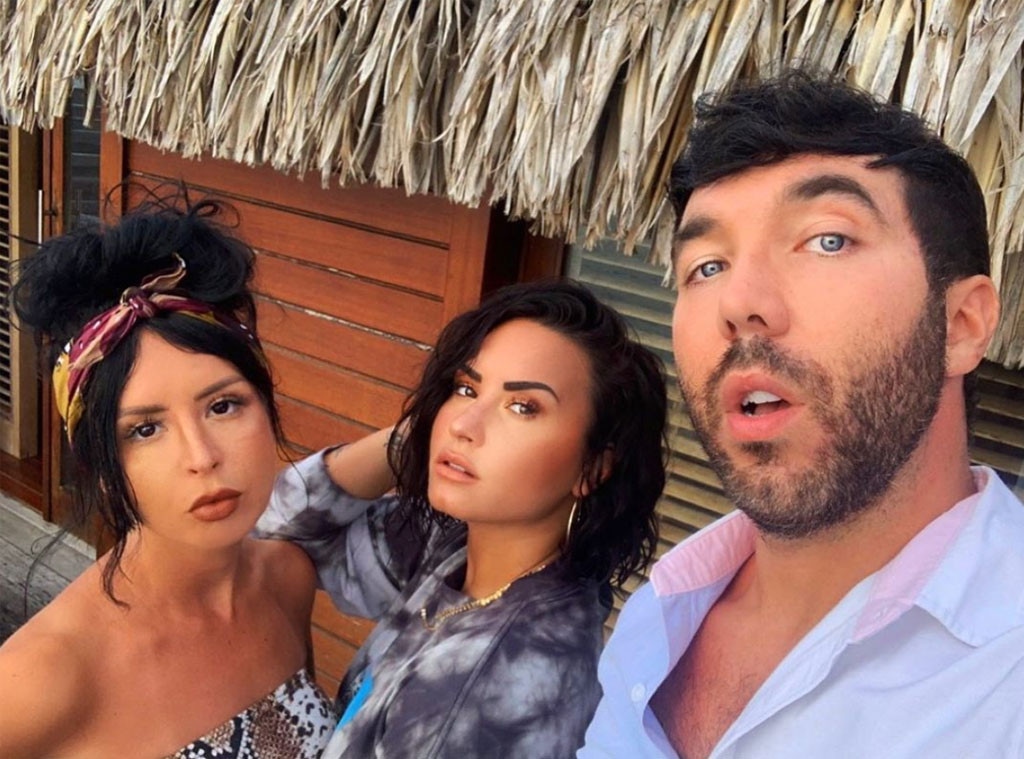 Instagram
Demi Lovato is out here "living her best life."
As of late, the 26-year-old star has been more active on social media and has shared many life updates, including the announcement of her new manager Scooter Braun (he also reps Justin Bieber and Ariana Grande). Recently, she's been soaking up the sun in Bora Bora with her besties, who she called "two incredible souls."
In her latest Instagram post, the "Confident" songstress opened up about her "darkest moments" and thanked her best friends for supporting her through the good, the bad and the ugly.
"just me and my best friends living our best lives..," she began her lengthy, heartfelt post, alongside a selfie with Matthew Scott Montgomery and Sirah. "Thank you for never leaving me in my darkest moments, for always drying my tears.. even when they're from watching Moana.. thank you for being loyal, honest and so grateful for every little thing."
She continued, "I'm so lucky to be best friends with two incredible souls who are so talented and creative because it inspires me daily. And you're so supportive of me and every little thing I do.."
The 26-year-old singer explained that her friends have gone above and beyond for her, even travelling a thousand miles to see her. More importantly, she revealed that they "never abandoned" her when she was "going through s--t."
"You've traveled across the country to visit me and stayed with me at my house for days on end when I'm struggling to make sure," she shared. "I'm okay but most importantly you never abandoned me like others did when I was going through s--t.. you were there to listen, without judgement and only love and I can never fully express what that means to me."
Sirah commented on Lovato's post, writing that she was "sobbing" after reading the heartfelt message.
"Sorry not sorry I'm sobbing like coral reef. Thank you for everything you are and do," the 30-year-old musician wrote. "I'm so grateful to you and for you and so beyond proud of the work you've done."
In Lovato's words, these are "the greatest friends I've EVER had."