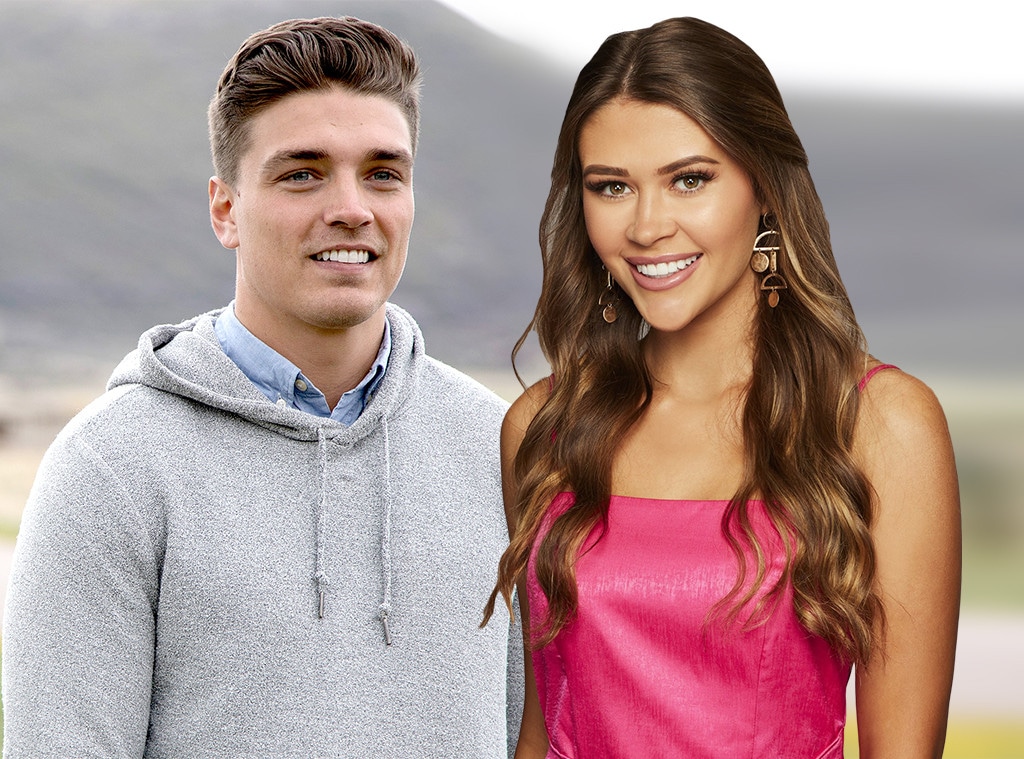 ABC
What happens when Bachelor in Paradise drama spills out into real life? A few of the reality TV show's biggest stars are experiencing just that. 
As a quick refresher, contestants Blake Horstmann and Caelynn Miller-Keyes found themselves in the thick of a he-said, she-said situation when rumors of their off-camera rendezvous followed them to Paradise. In an attempt to clear his name, Blake shared a series of admittedly explosive texts he and Caelynn exchanged, calling her account of the alleged events into question. Caelynn responded, and members of the Bachelor franchise are equally split on the scandal. 
(Like we said, the whole saga is fairly complicated and is the reason we put together a comprehensive timeline, which you can read here.)
So while the current season of Bachelor in Paradise continues to unfold, E! News has since confirmed that Caelynn and fellow Bachelor Nation star Dean Unglert found love in Mexico and are currently dating. But where does their relationship stand now in light of the ongoing drama? 
We're told Caelynn and Dean are still together, but a source adds, "This Blake situation has put huge amount of stress on their relationship. Things are very tense between them. Caelynn is having a really hard time with it."
The insider continues, "They are hopeful things will blow over and they can get back to where they were before the texts were exposed."  
Fans should feel confident in the pair's ability to stick it out, especially given Dean's harsh defense of his girlfriend after Blake further put their feud on blast. 
During the most recent episode of iHeartRadio's Almost Famous podcast, The Bachelorette alum said Blake "crossed the line" by leaking their correspondence online. In Dean's words, "Publishing and publicizing private text messages without consent from the other person as a public figure is one of the most disgraceful things you can do. I think it's almost equivalent to sharing someone's nudes."
He then added, "The sharing of messages specifically from a girl who you were romantically involved with when she was drunk and horny and you go ahead and blast those text messages on your social is a very obvious form of slut shaming in a sense and that's really what's frustrating."
Paul Herbert for iHeartRadio
Blake heard the haters loud and clear, ultimately deleting the text messages from his Instagram Stories and issuing an apology. 
"I'm deeply sorry for my actions at Stagecoach but telling the world that I silenced a woman amongst many other harmful accusations was just too much," he said online. 
A separate source also explained why the reality TV star chose to speak out on social media. "He was being accused of some terrible things that could have damaging repercussions and this was the only way to disprove what she was saying," an insider shared. "Nobody would have believed him had he just disputed her claims publicly without proof." 
Bachelor in Paradise airs Mondays and Tuesdays on ABC at 8 p.m.