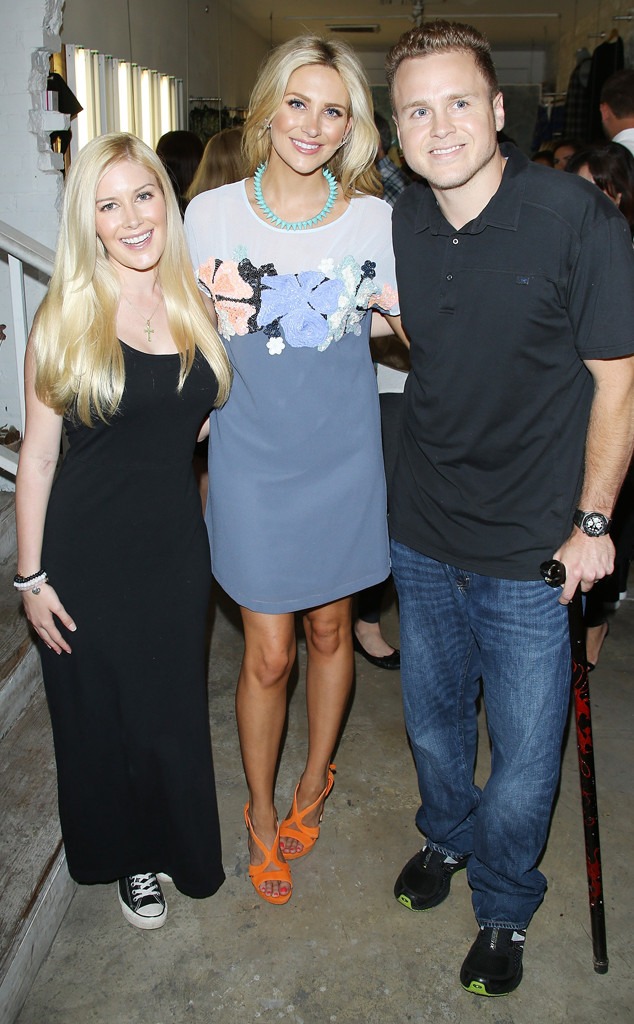 Michael Tran/WireImage
Cue the "You Know What You Did" gifs.
With MTV's The Hills: New Beginnings already in full-force, fans of the original reality TV series are feeling deeply nostalgic over the reboot. And it doesn't help that feuds between some of the original cast members are increasingly brewing this season. We're talking bad blood between Stephanie Pratt, Heidi Montag, Spencer Pratt and... Audrina Patridge.
"Drama follows me," Stephanie began a lengthy Instagram post on Tuesday evening, where she divulged everything—from her love triangle with Justin Bobby and Audrina to her tumultuous relationship with her brother and sister-in-law to who supposedly leaked the false rumor about Lauren Conrad and Jason Wahler's sex tape.
Plot twist: Stephanie said it wasn't Spencer!
"omg and Heidi- I have no words for how evil you truly are- you had no choice to admit all of the lies you've been spewing about me was for a magazine cover and for real WE ALL KNOW WHAT YOU DID 10 years ago," Stephanie claimed.
She continued, "You awful human being- and to your BEST FRIEND? You are truly a hideous person. No wonder you don't have 1 friend (your nanny doesn't count- you pay her)."
Over a decade ago, Conrad shut down the false sex tape rumors and, in 2009, she told fans at the Paley Fest that Spencer confessed to leaking it to the media. "We actually have it on tape," she said. "[Spencer] takes responsibility and apologizes for it. Sorry! Spoiler!"
However, Stephanie seems to be singing a different tune.
Along with spilling that tea, Stephanie also put Audrina on blast over their Justin Bobby drama. On last night's episode of The Hills: New Beginnings, the two gal pals were not on friendly terms and it seems like they still aren't.
"@justinbobbybrescia you were my rock the entire series- I love you & thank you. PS: spoiler alert... we NEVER hooked up," Pratt wrote. "Audrina is crazy like you dated this guy ten years ago... you married someone else & have a child with him! And-As if you liked Justin!! you were dating someone off camera!! (the guy u went on a blind date with the night after the festival)! No one plays a better victim than you."
She added, "Truth: I did not watch last nights episode Bc I didn't want to re-live my "friend" attacking my character & making up lies about me when I have ALWAYS been a good friend to you. (You should watch the original Hills for a memory refresher) I am still utterly shocked & hurt you did this to me for camera time."
With the season not even close to being over (and Season 2 being announced), it looks like Stephanie is ready to hit the reset button. "Ok time for a nap, literally what an exhausting year," she closed her Instagram statement.
At this time, her co-stars haven't chimed in on her claims.