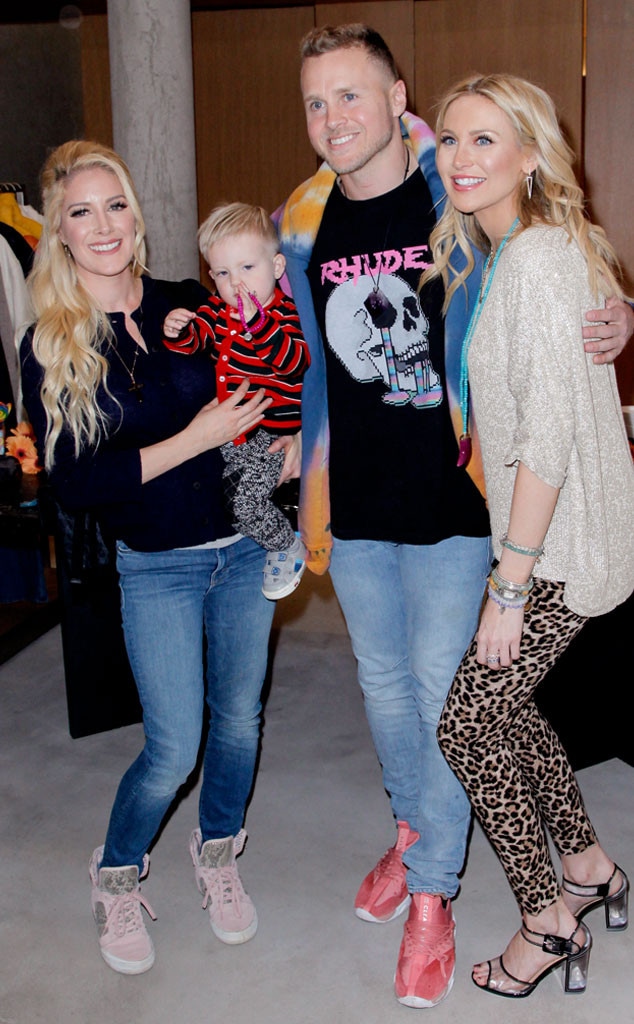 Tibrina Hobson/Getty Image
Stephanie Pratt is done playing nice!
Just when fans thought The Hills: New Beginnings star had made peace with Spencer Pratt, the reality star is speaking out and slamming her brother and Heidi Montag.
"No one knows the real Heidi," Stephanie shared on iHeartRadio's Pratt Cast episode from the River Terrace Inn in Napa, Calif. "Before The Hills: New Beginnings, my mom, my brother and I all sat down and we said we will not let this ruin our family again.
She added, "I'm done. I don't care. I'm not protecting them anymore."
According to Stephanie, she would have an "epic" relationship with her brother. But Heidi is the one who makes things difficult.
"I'm not going to pretend that Spencer and Heidi are good people like I was doing for most of the series for my parents. For the [expletive] they have done to me recently, I'm done. This is why I moved to London. I'm done," she shared. "They are the most toxic people I've ever met. They are Bonnie and Clyde till they die so if they say this sky is black, all of us are morons for saying it's blue."
When her co-host Wells Adams questioned if she is going to regret talking so harshly of family, Stephanie quickly said that it feels therapeutic to finally let it out.
"I'm done. I'm done. I'm confident and secure enough in myself to not pussy foot around them. I'm done. I'm going to expose them for who they are," she proclaimed. "Heidi doesn't want Spencer to have a relationship with anyone but her. And you know what? That's fine. I don't want a relationship with Spencer anymore.  Gunner, I will miss the fact that I'm going to miss out on the cutest, cutest, cutest little boy's early years but it's not worth it."
When Wells questioned if this is a publicity stunt or MTV trying to stir up drama, Stephanie got emotional and assured listeners that it's all real.
"This is me actually exiting my family. I've tried to be nice to her for 10 years because I love my brother," she said. "It never changes. They flip the switch on me and I have no idea…None of it makes sense."
Ultimately, not everything is dramatic in Stephanie's life. After enjoying a trip on the Napa Valley Wine Train, Stephanie met up with The Bachelor's Derek Peth who flew into town for the weekend.
After a successful first date, this pair is getting closer and closer. "We've kissed. We don't like an audience," Stephanie shared. "Derek can sleep with me."
Listen to the full episode of Pratt Cast on iHeartRadio now. And watch The Hills: New Beginnings premiere June 24 on MTV.