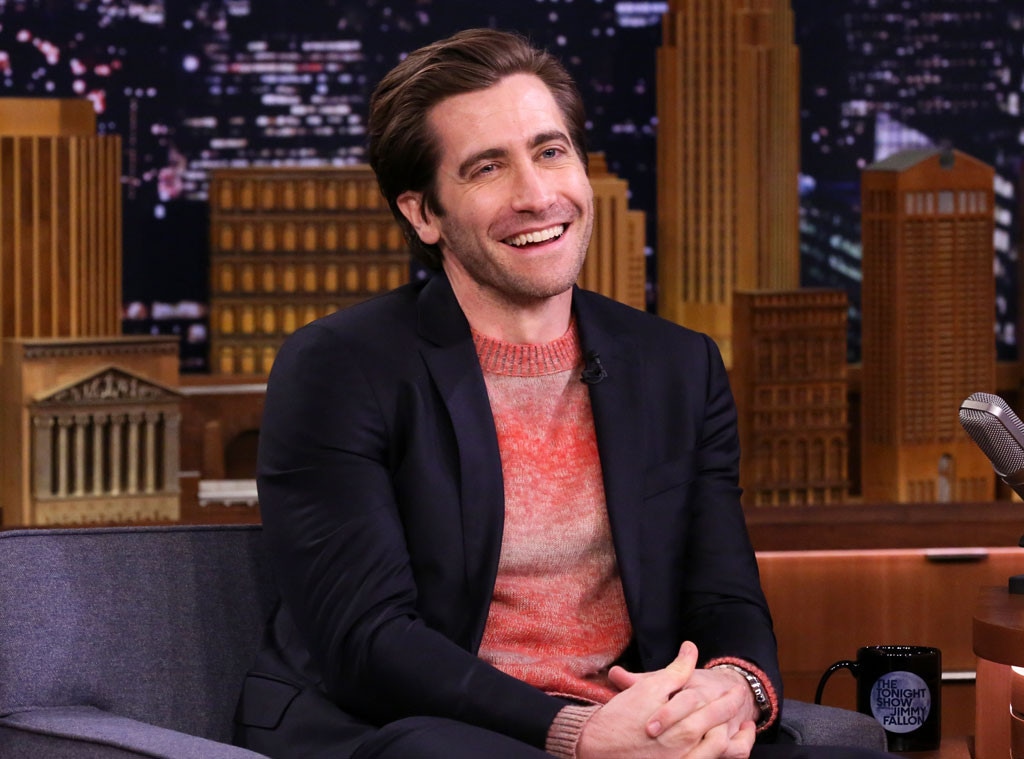 Andrew Lipovsky/NBC/NBCU Photo Bank
No lie—Jake Gyllenhaal is a Sean Paul superfan. 
While you probably didn't expect this headline today, the Spider-Man: Far From Home star made his fandom known loud and clear during a recent appearance on Radio 1 Breakfast With Greg James' "Unpopular Opinions" segment. 
The premise of the segment is simple: you listen to some unpopular opinions and discuss. This time, one listener had some critical words about Sean Paul. 
"I think Sean Paul is massively overrated," caller Brandon said. However, the Oscar nominee was having none of that. 
"No, absolutely—just hang up on him," the actor confidently retorted in complete disagreement. "Sean Paul makes every song better he's in. Absolutely. There is no—he's a genius."
The fired up actor continued, "There's not a song he's on, a remix that he's on that isn't good. I totally disagree." 
The star continued his enthusiastic campaign for Sean Paul, adding, "He makes driving fun...I don't care what you're doing. You could be stuck in traffic and he comes on and then you want to dance, doesn't matter."
If he wasn't already clear, Gyllenhaal declared, "I totally disagree. That is an unpopular opinion. Now I understand the game."
As for the caller, "I'm sorry, Brandon," the actor concluded. "You're probably a great guy…but so is Sean Paul."
Needless to say, the star's passionate endorsement of Paul has made waves online. Watch the Internet gold for yourself in the clip above and check out more of Gyllenhaal's unforgettable viral moments in E!'s gallery below.