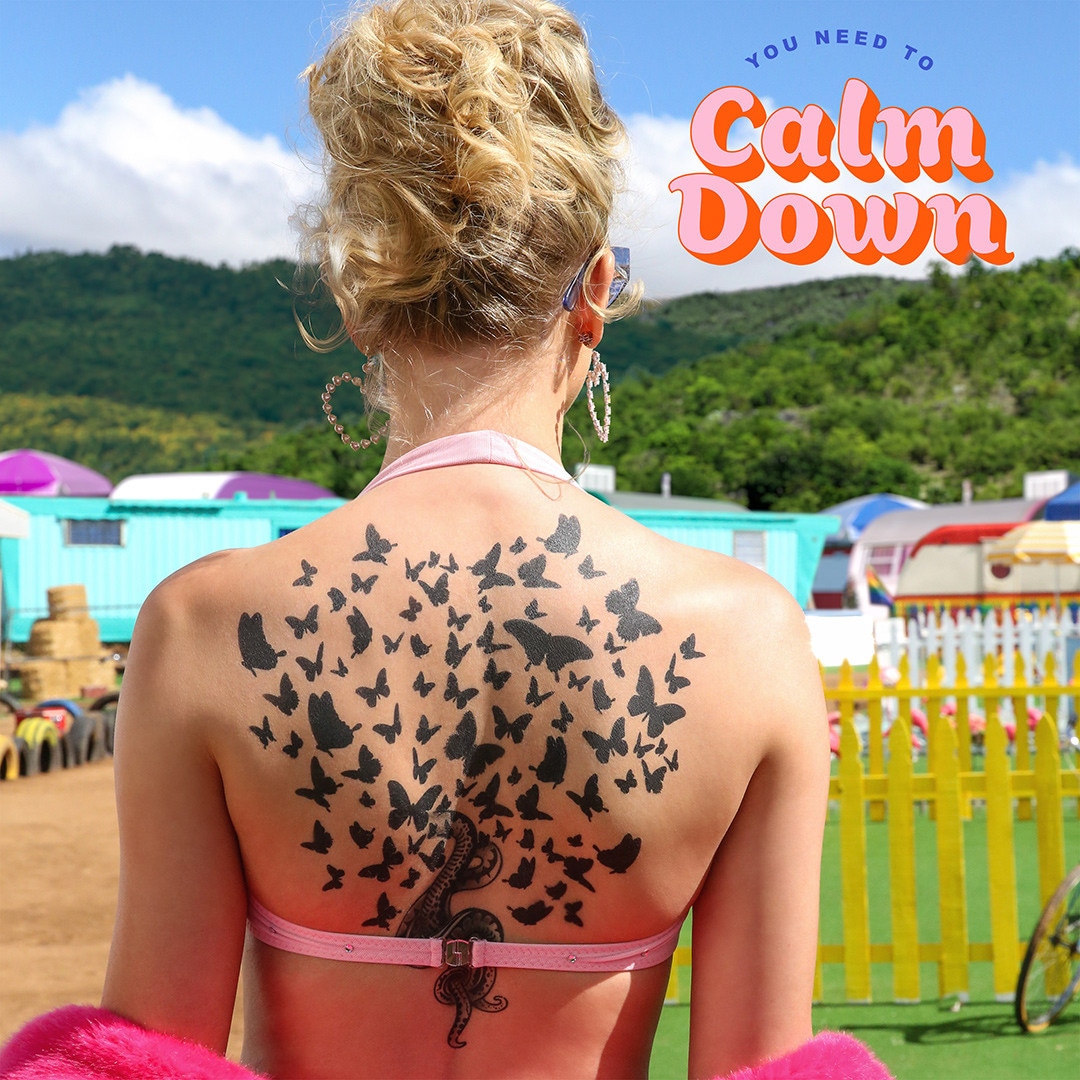 With this release, even Taylor Swift would understand if you can't calm down.
On Monday morning, the music superstar debuted her music video for "You Need to Calm Down" on Good Morning America.
Teased as a "delicious" video on Instagram, the final product, set in a trailer park, included cameos by Katy Perry, Ellen DeGeneres, Adam Lambert, Ryan Reynolds, Laverne Cox, Dexter Mayfield, Ciara, RuPaul, Jesse Tyler Ferguson, Justin Mikita, Billy Porter, Todrick Hall, Hayley Kiyoko, Chester Lockhart, Adam Rippon, and Hannah Hart, plus Queer Eye stars Jonathan Van Ness, Antoni Porowski, Karamo Brown, Bobby Berk, and Tan France.
"You Need to Calm Down" is featured on Taylor's upcoming album titled Lover, which is expected to be released on August 23.
And while the track has only been out since Friday, fans can't get enough of the lyrics that stand up for the LGBTQ community.
"I've observed a lot of different people in our society who just put so much energy and effort into negativity, and it just made me feel like, 'You need to just calm down. Like, you're stressing yourself out. This seems like it's more about you than what you're going off about. Like, just calm down,'" Taylor told Apple Music's Beats 1 when describing the inspiration.
Hours after the music was released, GLAAD saw an influx of donations from fans around the world. In fact, many chose to donate $13 in honor of Taylor's favorite number.
"You are somebody that we don't know / But you're comin' at my friends like a missile / Why are you mad when you could be GLAAD?" Taylor sings on the track.
Throughout Pride Month, Taylor has shown her support for the LGBTQ community.
In addition to creating a change.org petition to "urge the Senate to support the Equality Act," the 29-year-old asked fans to sign and show their support individually.
"It's for the Equality Act, which basically just says that we want to send a message to our government that we believe that everybody should be treated fairly and equally," she shared at iHeartRadio's Wango Tango. "If you sign it, it would really mean a lot to me because I think we need to stick up for each other. We need to stand together. Don't you?"