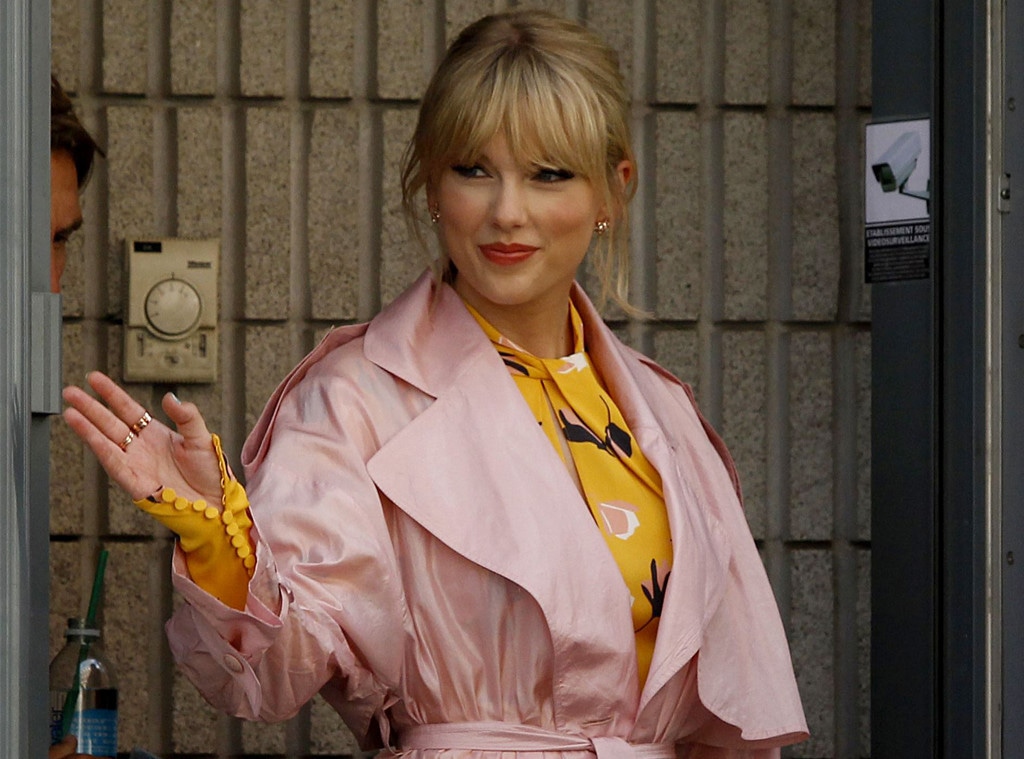 Taylor Swift is kicking off 2019 Pride Month with a very political message.
The 29-year-old singer took to Instagram on Saturday and posted a photo of a letter that she wrote to Sen. Lamar Alexander, a Republican from her home state of Tennessee. Swift wrote at length about the Equality Act, which was passed in the House of Representatives on May 17.
The Equality Act would provide sweeping protections for LGBTQ people. The bill itself "defines and includes sex, sexual orientation, and gender identity among the prohibited categories of discrimination or segregation."
Both Swift's letter to Sen. Alexander and her caption explain why she is imploring her followers to get involved and sign a change.org petition that she created to "urge the Senate to support the Equality Act." 
So far, over 65,000 people have signed her petition.
She penned early on in the correspondence, "For American citizens to be denied jobs or housing based on who they love or how they identify, in my opinion, is un-American and cruel."
After providing some examples about how LGBTQ discrimination in the workplace could harm business in the state, she took direct aim at President Donald Trump himself.
"I personally reject the President's stance that his administration 'supports equal treatment of all,' but that the Equality Act, 'in its current form is filled with poison pills that threaten to undermine parental and conscious rights,'" she wrote. 
She followed up that sentence with "No. One cannot take the position that one supports a community while condemning it in the next breath as going against 'conscious' or 'parental rights.'"
Swift began her caption on a very diplomatic note. 
"While we have so much to celebrate, we also have a great distance to go before everyone in this country is truly treated equally," she wrote.
The "Delicate" artist explained that she wanted to start off Pride Month this way "to explain how strongly I feel that the Equality Act should be passed." She told her 118 million followers to do the same and write to their respective  lawmakers.
She added, "While there's no information yet as to when the Equality Act will go before the Senate for a vote, we do know this: Politicians need votes to stay in office. Votes come from the people. Pressure from massive amounts of people is a major way to push politicians towards positive change."
Swift wrote, "Our country's lack of protection for its own citizens ensures that LGBTQ people must live in fear that their lives could be turned upside down by an employer or landlord who is homophobic or transphobic. The fact that, legally, some people are completely at the mercy of the hatred and bigotry of others is disgusting and unacceptable."
The Equality Act now goes to the Senate, where it could either pass or fail. If the bill does pass in the Senate, it would then head to President Trump's desk for signature into law or he could veto it.
President Trump has taken many steps to try to remove protections from the LGBTQ community, especially transgender people. On May 24, for instance, the Department of Health and Human Services proposed a rule that, according to the National Center for Transgender Equality, would "remove all recognition that federal law prohibits transgender patients from discrimination in health care."
Similarly, in October, the Trump Administration moved to define gender as "on a biological basis that is clear, grounded in science, objective and administrable."
Swift's letter to her Senator follows a large donation she made to an organization called the Tennessee Equality Project (TEP). In April, Swift donated $113,000 to them because she felt "inspired by the work" of TEP.
About one month before the 2018 midterm elections, the Grammy Award-winning singer broke her political silence and pressed her followers to register to vote. LGBTQ rights and protections played a major role in her breaking her silence.
She wrote, "I believe in the fight for LGBTQ rights, and that any form of discrimination based on sexual orientation or gender is WRONG. I believe that the systemic racism we still see in this country towards people of color is terrifying, sickening and prevalent."
Read Swift's full letter to Sen. Alexander above.