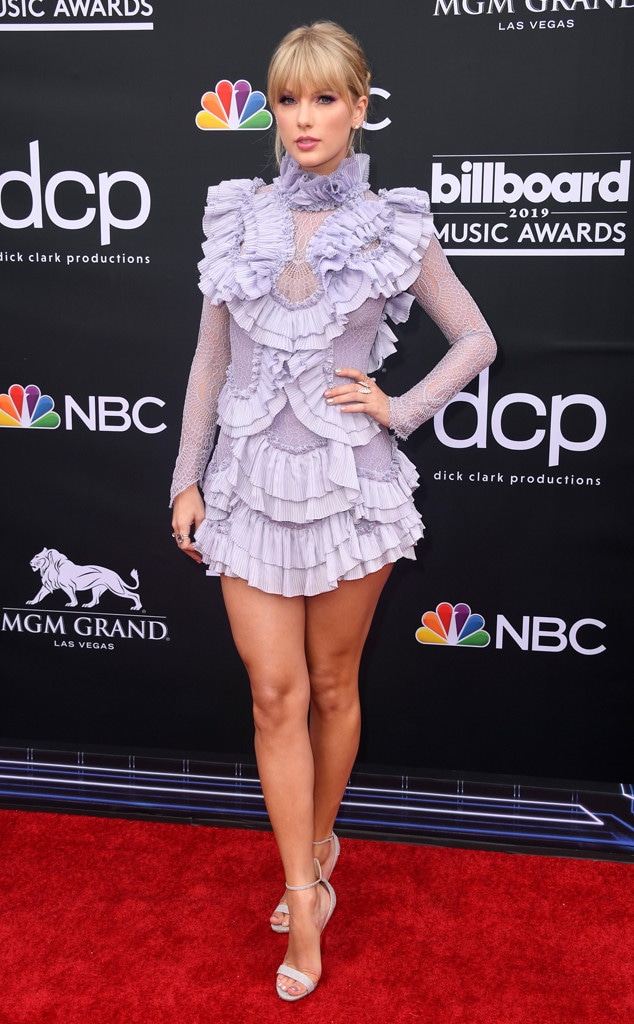 Frazer Harrison/Getty Images
It's official! Taylor Swift has announced the name of her new album: Lover!
On Thursday afternoon, the Grammy winner took to her Instagram Live to share the exciting news with her fans. The "romantic" album is set for release on Aug. 23, and has 18 tracks on it. T.Swift also shared the title of her new single, "You Need to Calm Down." The track will drop at midnight tonight, the music video drops on Monday, June 17, premiering on Good Morning America first, then YouTube.
A day earlier, Swift had teased an announcement, telling her social media followers she'd be doing an Instagram live to fill everyone in on "stuff and things." This major announcement about a month and a half after T.Swift dropped her song "ME!" with Panic! at the Disco's Brendon Urie. The instant hit, which is about accepting and loving yourself for everything that you are, is the first song T.Swift released off of her seventh studio album.
In this new era, Swift is letting go of her past reputation—with all of the gossip and false headlines—and stepping into a time of self-love and light.
"ME! is a song about embracing your individuality and really celebrating it and owning it," Swift explained to Good Morning America co-anchor Robin Roberts in late April. "I think that with a pop song we have the ability to get a melody stuck in people's heads, and I just want it to be one that makes them feel better about themselves, not worse."
Watch:
Taylor Swift Shares True Meaning Behind New Music
Prior to the release of "ME!," Swift had been dropping clues about a possible new album. However, she didn't confirm new music until late April, when she made a surprise appearance at a butterfly mural at The Gulch in Nashville.
"OK so we've commissioned this butterfly mural to be painted on a wall in Nashville and put clues about the song and the new music in the mural," Swift explained on social media at the time. "So I'm going to go show up. The butterfly mural is painted by Kelsey Montague who painted one of my favorite murals in New York. And, uh, let's go see what happens."
One of the clues included in the mural was a new Swift family member, her cat Benjamin Button! At the time, fans were unaware that T.Swift had added a new cat to her family, but when three cat images appeared in the mural, Swifties raised their eyebrows. The cat then appeared in the music video for "ME!" and Swift later confirmed that Benjamin had joined Meredith Grey and Olivia Benson in the family.
As this new era continues, you can bet T.Swift will be dropping more hidden messages along the way!