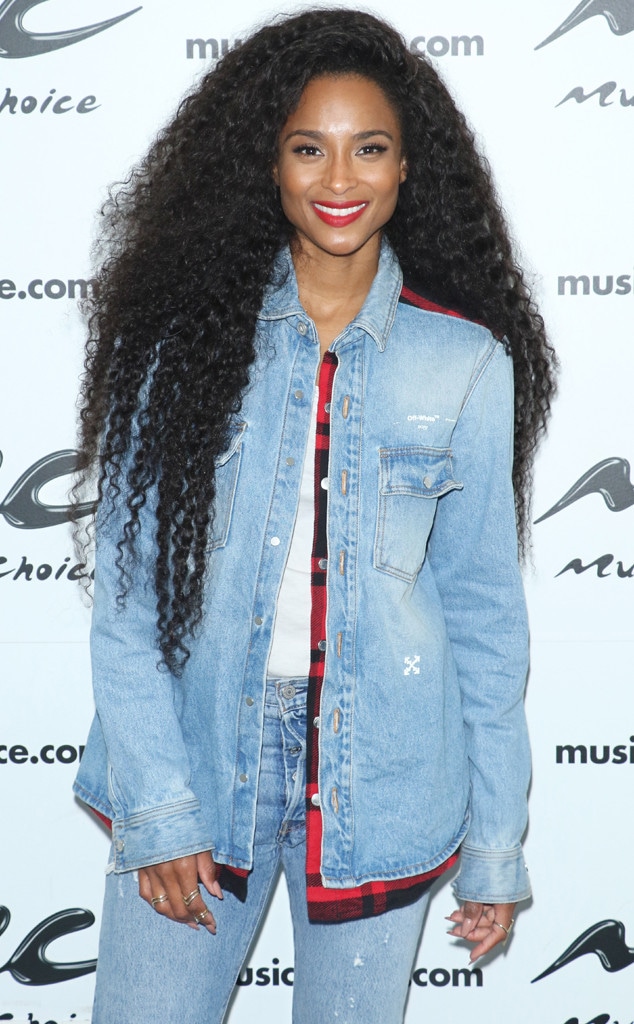 Jim Spellman/Getty Images
Ciara will soon be one, two stepping her way through the hallowed halls of the prestigious Harvard University Business School. According to People, she was accepted into Harvard's Business of Entertainment, Media and Sports program and will attend classes in Cambridge, Mass. The course typically lasts three days.
She posted about the happy news on Instagram on Monday afternoon and shared a picture of herself in a Harvard sweatshirt.
"I always dreamt of going to college, but by God's grace, my music career took me on a path that I'm so thankful for," she wrote. "This week I got accepted into Harvard! Words cannot describe my excitement!"
Her caption went on, "Thank you @anitaelberse for a once in in a lifetime opportunity to attend @Harvard BEMS. #WhyNotHER"
Ciara tagged Harvard professor Anita Elberse, who frequently posts pictures alongside some big-name celebrities and athletes, including Chris Bosh, LL Cool J, Lindsey Vonn, Kevin Love, Will Smith and many more.
Entertainment, media and sports essentially epitomizes her relationship with the pop culture world. She just launched her own company called Beauty Marks Entertainment, which is comprised of a "business model built on fully supporting the artist, the female-led enterprise places Ciara at the forefront of forward-thinking entertainers taking an entrepreneurial approach to their careers." If that wasn't enough, she released her first album under her new company, which is also called Beauty Marks. This is her seventh album total.
She's no amateur when it comes to media, either. For instance, she hosted Dick Clark's New Year's Rockin' Eve party in Los Angeles. Ciara also knows how to make all of our hearts melt when it comes to her kids Future Zahir Wilburn and Sienna Princess Wilson, whether that's bringing Future as her date to the 2019 Billboard Music Awards or posting pictures of Sienna with her dad Russell Wilson.
The 33-year-old is inherently intertwined with the sports world because Wilson is the quarterback for the Seattle Seahawks.
Ciara will need to ready herself for some classic grad school moments, such as working on group projects and taking a look at some case studies. Some of these studies include "Dwayne 'The Rock' Johnson, Hamilton: An American Musical, MRC's House of Cards, and The Walt Disney Studios."
According to their website, the program will "examine best practices and winning strategies in the worlds of film, television, publishing, music, and sports."
Harvard Business School offers "the privilege of living on campus alongside your fellow participants," but no word yet on what Ciara's room and board situation will be at the world-renowned university.
Ciara joins an impressive list of fellow celebrities who have attended Harvard, including Barack Obama (and Malia Obama), Conan O'Brien and Natalie Portman. I Am Jazz star Jazz Jennings shared on May 14 that she, too, will be attending Harvard in the Fall.
Take a look at the gallery below to see all the famous people who have attended the university.
What, like it's hard?
Congrats, Ciara!