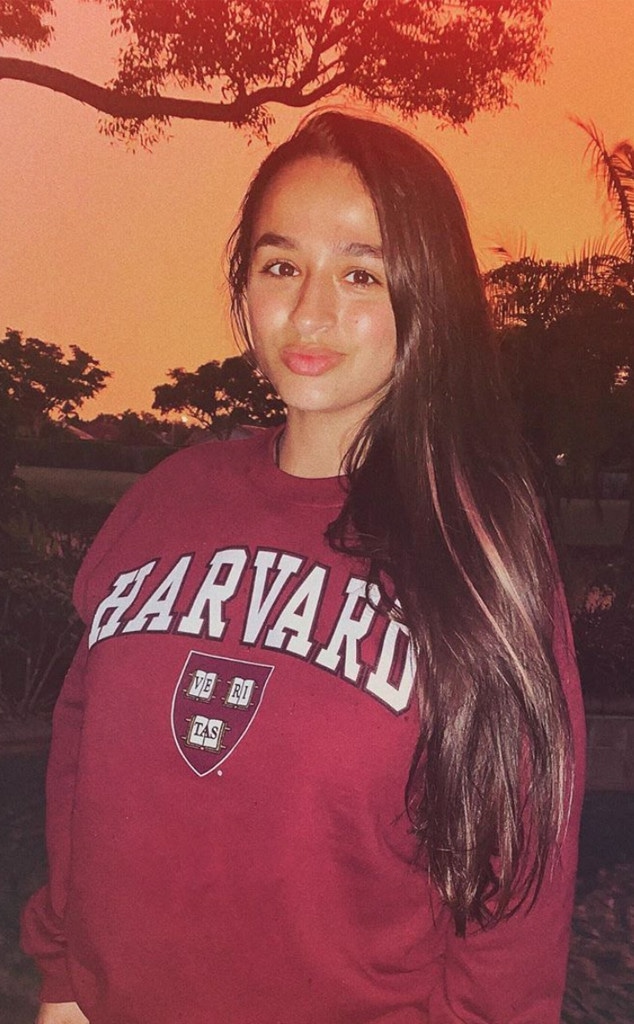 Instagram
What, like it's hard?
Jazz Jennings is headed to Harvard, y'all! The 18-year-old star shared the news online and revealed how "stoked" she is to embark on this exciting chapter. "#Harvard2023."
"Still can't believe this is real," the TLC reality TV personality and transgender icon captioned her Instagram announcement, along with a photo of her wearing a sweater repping the Ivy League school.
"I am so stoked for this next chapter of my life! Feeling so blessed and grateful right now," she wrote. "Thank you so much to my incredible family for your unconditional love and support; none of this would be possible without all of you. I can't wait for what's to come!"
Many of her followers congratulated her and expressed their overwhelming support. "You're the next Elle Woods," one fan commented. Even Katie Couric wrote on Jazzy's post, "CONGRATS!!!!!!!!!!!!! so so happy for you!"
In addition, the 18-year-old college-bound star released a video announcement. "I am going to Harvard, I cannot believe it," she said. "When I found out I was accepted to Harvard, I was so shocked."
She continued, "Not because I didn't think I could do it, but because it's such a selective school with such a small acceptance rate. I was like 'Who gets into Harvard?' But I got in!"
"I feel so grateful to have this opportunity to attend an institution that's so incredible and well-renowned."
However, don't expect the Ivy League school to change her. Jazz explained that she wants to keep being herself and "have a great time" while she's at Harvard University. If anything, she's eager to get the college experience. "What I'm most looking forward to is just meeting new people, making connections [and] building friendships that will last a lifetime."
"I'm really looking forward to that experience," she stated in the video, adding, "I'm really excited just to learn and expand my mind."
While she revealed she's unsure of her major—she's thinking something with Philosophy, Gender or Religion— she said, "I really feel like Harvard is gonna allow me to grow to the level that I want to grow to."
Jazz isn't the first celeb to get into the prestigious Ivy League school. See the list of stars who attended Harvard.
Her TLC reality TV show, I Am Jazz, is slated to return in 2020, although, it's unknown if she'll highlight her life as a college student. Fingers crossed Jazz brings viewers along for her Harvard adventure.