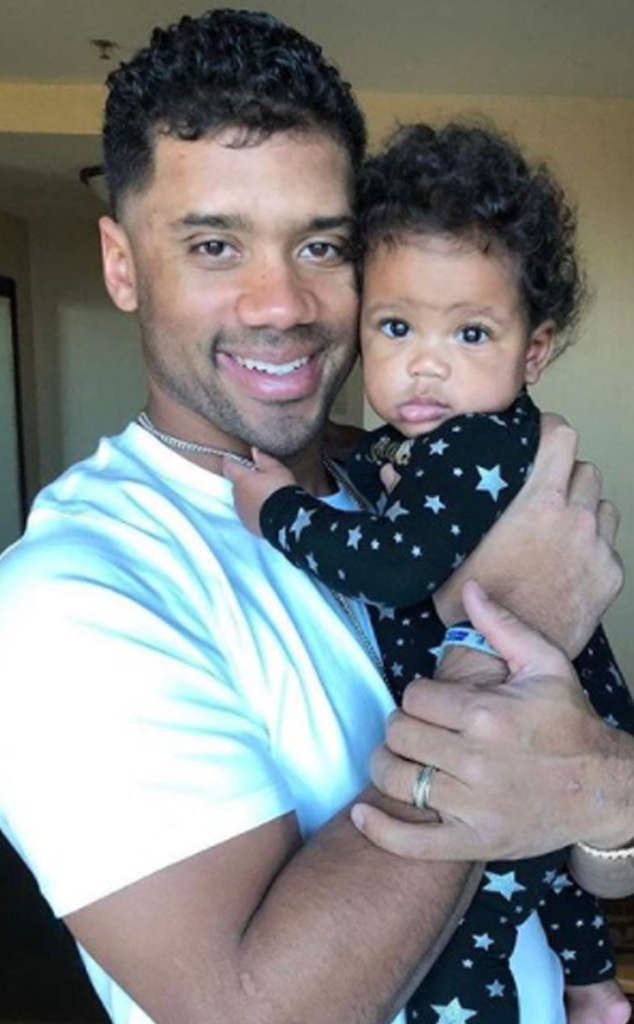 Instagram
Russell Wilson has a mini-me on his hands!
Ciara took to Instagram to share a photo of her football hubby holding their adorable 9-month-old daughter, Sienna Princess Wilson, who looks just like him!
"Daddy and SiSi. To Sweet," she captioned the cute photo, which showed little Sienna cuddling up close to her daddy while wearing a star-patterned onesie.
This is just the second photo we've seen of little SiSi's face as Ciara shared the first last Thursday in support of her new TraceMe app.
The baby was born on April 28, 2017, and marked Ciara's second child. She also has a 3-year-old son named Future Zahir who she welcomed with rapper Future in 2014.
After welcoming their daughter into the world, sources told E! News Ciara and Wilson were beyond thrilled.
"[Ciara] always wanted a little girl," a source told E! News at the time of Sienna's birth. "She is feeling good and is showered with all her friends sending her well wishes."
As for Wilson—who's taken Ciara's son in with nothing but love—our insider described the first-time biological father as the "happiest man on the planet. This dude was made to be a dad."
The source continued, "He has been sending photos of his baby girl to all his close boys. He keeps gushing about her. He jokes and says, 'I will never let her out of my sight.' He is very protective."
Well, we can see why...She looks like a little heart-breaker already. Too cute!