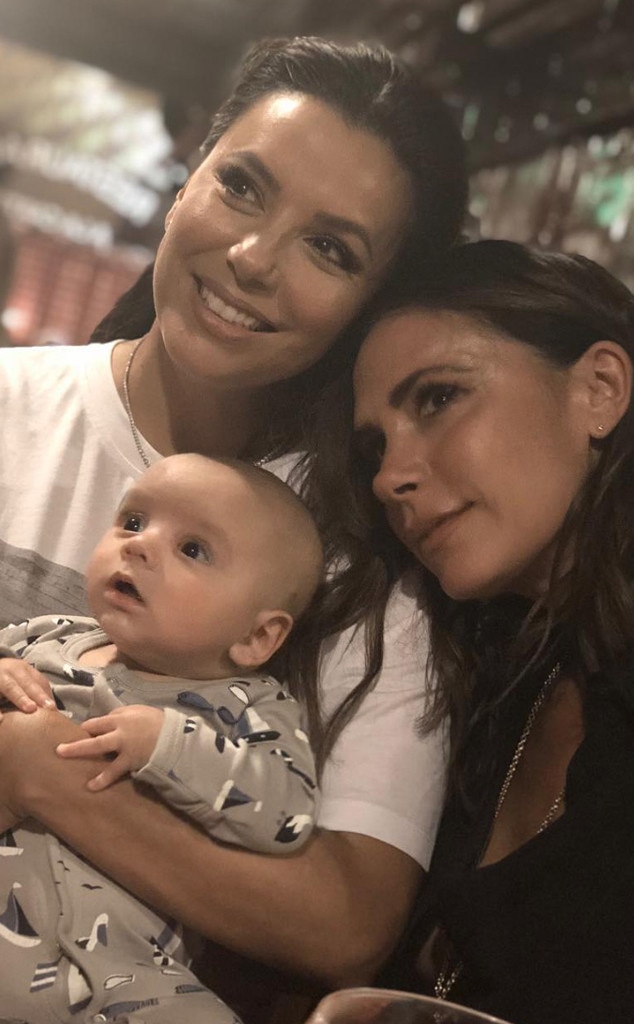 Instagram
Get ready to celebrate your mom, because Mother's Day is upon us! 
Mother's Day is this Sunday, which means all the moms out there, and mom figures, should be getting showered with love, support and chocolate...or flowers.
While there are a ton of deserving moms that do things on a daily basis that are way harder than anything we do, right now we're focusing on all the new celebrity moms this year.
Even though Carrie Underwood became a mom to her second child and Kim Kardashian is soon-to-be a mother of four, it's those new mamas that deserve a little more love from us right now.
Celebs like Gabrielle Union, who welcomed her first daughter via surrogate last year and other actresses including, Eva Longoria and Troian Bellisario are all new to the mom game and this year they are going to experience their very first Mother's Day.
Meghan Markle might've missed Mother's Day in the U.K. this year, but with the arrival of her first child, a baby boy, with husband Prince Harry, she'll get to celebrate the U.S. holiday.
The Duke and Duchess of Sussex's little bundle of joy, named Archie Harrison, joined the Royal Family on May, 6 at 5:26 a.m., which makes him the perfect Mother's Day gift!
Actress Amy Schumer also made it under the wire this spring when she gave birth to her son on May 5 and she's just the tip of the iceberg when it comes to new moms finally getting their day of celebration come Sunday. 
There are TV actress and movie stars, singers and royals all getting ready to shine on their inaugural Mother's Day this weekend and we are so excited for each and every one of them.
We love our moms, don't get us wrong, but these celebs do deserve a little more recognition (just this once) as they solidify their new roles as mothers on a holiday that is fit for a queen...or a hero AKA every mom out there!
To see all of the first-time moms that will be officially part of the Mother's Day celebrations this weekend, check out our gallery below.
Prepare yourselves, these photos include lots of baby cuteness, so you're bound to ooh and aah all day long.
PS: Happy Mother's Day to all you fierce mamas out there, we love you and we appreciate you!