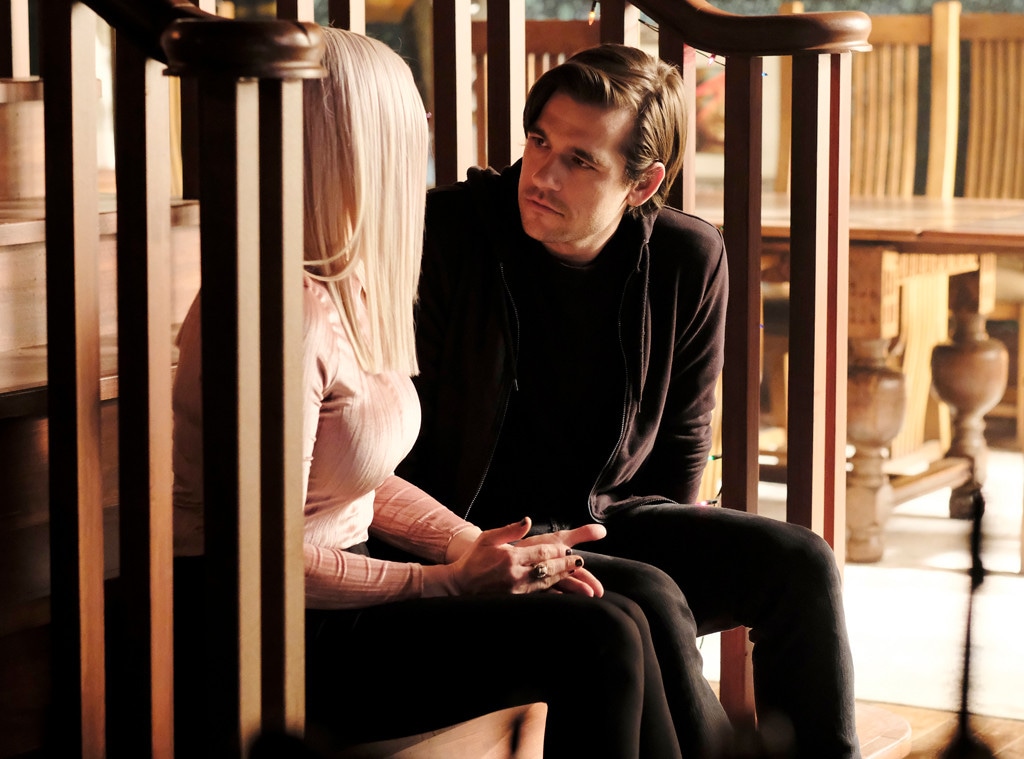 Syfy
Goodbye to you, [SPOILER]. Yes, The Magicians said goodbye to [SPOILER]. And this is your last warning.
In the season four finale, Quentin (Jason Ralph) sacrificed himself to save his friends. And yes, he's really dead and Ralph is leaving the show. On a show like The Magicians, that has to be specified.
Speaking with The Hollywood Reporter, executive producer Sera Gamble revealed plans were hatched for Ralph to exit and Quentin to die at the end of season three.
"We had a wonderful creative conversation about Quentin's arc as a character throughout the series, and where the end of that arc might be. [John McNamara] and [Henry Alonso Myers] and I tend to take very seriously ideas that scare us, and this is a creatively scary idea," Gamble said.
Gamble consulted The Magicians author Lev Grossman who said the idea was intriguing to him and he started pitching ideas for how this would impact the other characters. "So we realized that we were onto something," Gamble said.
McNamara said the decision for Ralph to exit came out of a meeting between producers and Ralph.
"We felt like this character's journey was coming to an end. I could feel it in my bones and Jason felt the same way. Quentin came in with a very specific purpose and a very specific set of life goals and challenges, and in a way, I'm not sure what we would have done with the character had he lived. It felt like the major question in his life is, 'Is my life truly worth living? Was it a good thing that I didn't succeed in killing myself at 15 or 18?' He now has that answer: he mattered to these other people, and their lives are never going to be the same for knowing him," McNamara said.
Ralph posted a tribute thread to the show and its fans on Twitter. "Thank you all for going on this journey with me. Playing Quentin Coldwater was truly an honor and I had a blast doing it. I am continually touched by all of your support and love for this character, this story, and my little piece in it," he wrote. "Quentin's story is not one about giving up. It's the journey of a character who discovers his worth and his place in the world. His death is an opportunity to celebrate that journey and maybe take some of that hard earned wisdom into our own lives. I have been so touched by all of your support and love throughout the seasons but especially this week.
"Thanks to the cast and crew, the creators, and our stunning fans. Looking forward to watching season 5.
"Thank you so much."
See how other actors made shocking exits below.