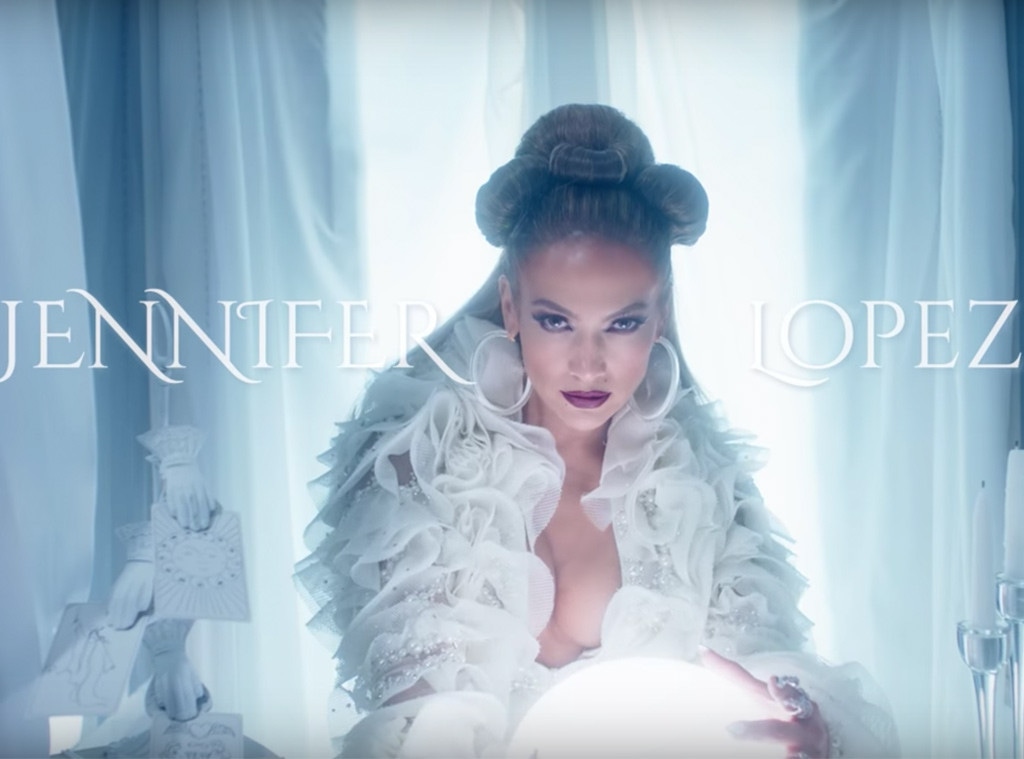 YouTube
Got the Monday blues? Jennifer Lopez's new music video for "Medicine" may be just the cure.
The 49-year-old singer debuted the four-minute clip on Sunday's episode of World of Dance. 
The music video transports viewers to a glamorous carnival, where it's less about the cotton candy and more about the couture. One of the first opening scenes shows Lopez riding a decked-out carousel in a glitzy cowgirl outfit. Fans also see her take on the role of a fortune-teller and dance in a hall of mirrors. In addition, she wears a white gown that's so extravagant it could give her Second Act premiere dress a run for its money.
But that's not all this video offers. It also shows Lopez pole dancing and rocking out on a runway. However, she's not the only star to appear in the music video. French Motana, who is also featured in the song, can be spotted jamming out, too. What's more, fire-eaters, acrobats and many other performers help bring this carnival theme to life.
Watch the music video to see all the glitz and glamour.
In addition to dropping the music video, Lopez released a behind-the-scenes clip about the making of the project.
This year has certainly been a wild ride for Lopez. Not only is she gearing up for a brand-new tour, but she also recently got engaged to Alex Rodriguez. In addition, she's currently a judge on World of Dance and is working on her new movie Hustlers.
We can't wait to see what she does next.