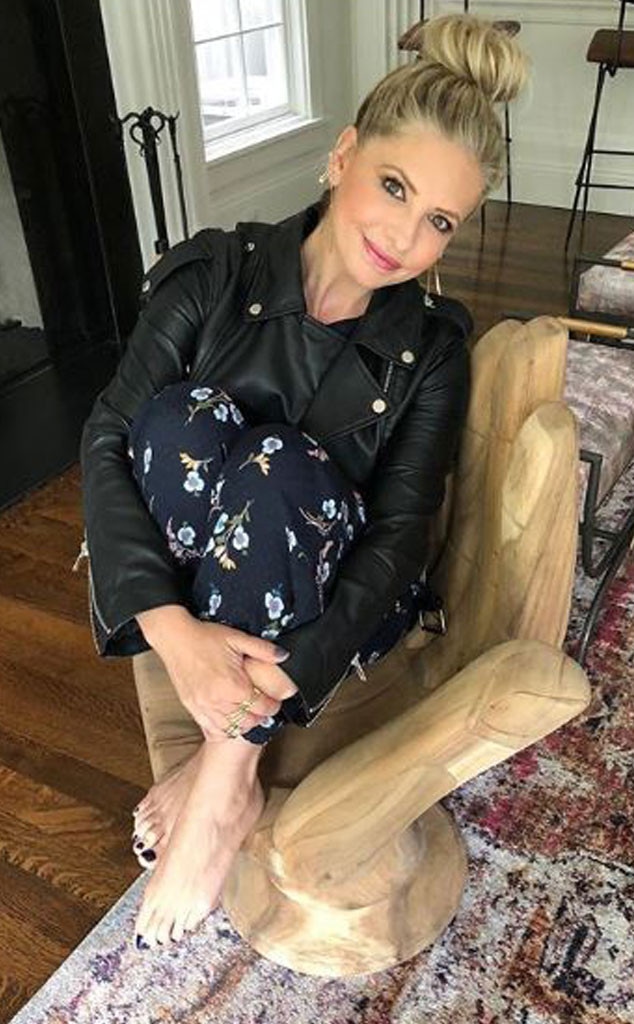 Instagram
Vampires aren't the only things Sarah Michelle Gellar has been slaying for years now. She is also a fierce businesswoman, actress and slays the marriage game with her husband Freddie Prinze Jr. every day.
Since the '90s, Gellar has been ruling Hollywood beginning with roles in cult classics like I Know What You Did Last Summer and Cruel Intentions and she hasn't stopped since.
The New York native might be best known for playing Buffy Summers on the hit series Buffy the Vampire Slayer, but that's just part of her slay game success.
She's had a very fruitful career for decades now adding shows like Ringer and The Crazy Ones to her resume semi-recently. She is also a mom of two and business woman extraordinaire, launching Foodstirs in 2015 and releasing a cookbook in 2017.
The thing we love her most for however (besides killing vampires with style), is her romance with longtime love Prinze.
The adorable couple is the definition of a Hollywood success story. They met while working on I Know What You Did Last Summer in 1997, but it wasn't until 2000 that they started dating.
They tied the knot in 2002 and ever since they've been giving us serious relationship goals. When they aren't parenting their two cute kids, Charlotte and Rocky, they are either starring in a movie together like they did with the Scooby-Doo movies, or making magic in the kitchen side by side—they are both cookbook authors after all. 
What makes these two even cuter is that they document their love via throwback photos or current selfies on social media and we are obsessed.
Since today is Gellar's birthday—she's 42 years old, can you believe that?—we're showing her some love by showing off her love and her almost 17-year marriage below.
Get ready for lots of swoon-worthy snap and perhaps some serious relationship envy as you scroll!
Happy birthday, Sarah! We wish you nothing but love, good food and maybe a Buffy marathon to celebrate.