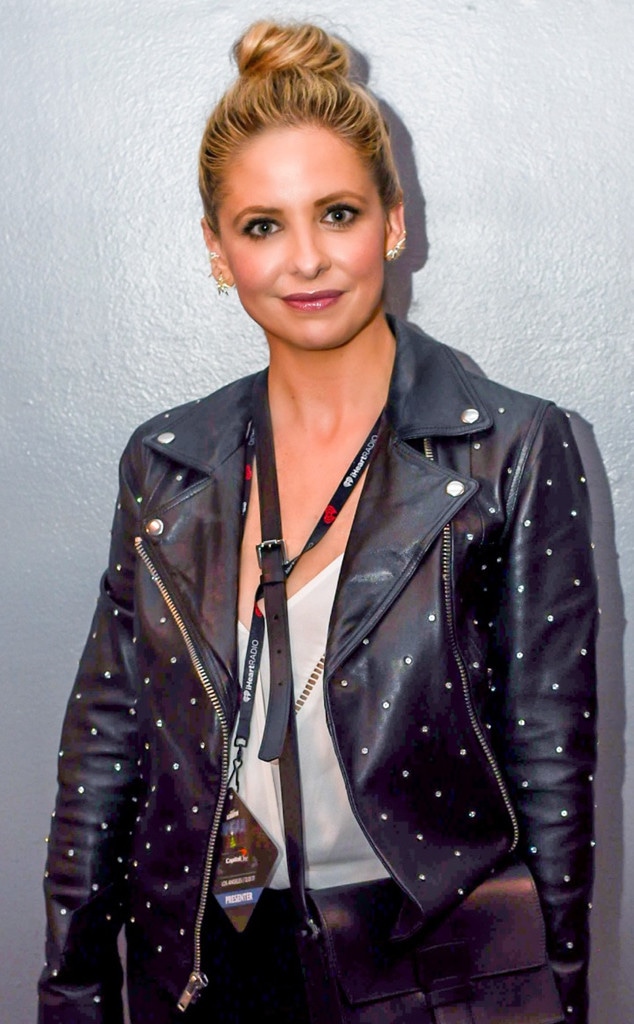 Courtesy of iHeartRadio
Anyone else having a Buffy the Vampire Slayer marathon?
Today marks 21 years since the cult-classic series premiered on television. Buffy herself, Sarah Michelle Gellar, celebrated the milestone anniversary with a heartfelt tribute on Instagram. The actress shared an album of her most cherished Buffy memories, most of which have never been scene by fans! 
"I don't think it's a coincidence that the anniversary of #btvs is the same week as #internationalwomensday," Gellar wrote. "I have always believed that the world is changed by your example, not by your opinion. We have all learned a lot from Buffy, and the best part is, that never ends."
She continued by quoting, "'From now on, we won't just face our fears, we will seek them out. We will find them, and cut their hearts out one by one. There is only one thing on earth more powerful than evil, and that's us.' Scroll through for some behind the scenes pictures, then and now (hopefully there will even be some you have never seen) #buffyslayday"
Over the years, the cast of Buffy the Vampire Slayer has reunited to reminisce over the good 'ol days. After two decades had passed, Entertainment Weekly brought the entire Buffy crew for one nostalgiac bonanza.
As Sarah Michelle reflected at the time, "I'm so incredibly proud of what we all created. Sometimes you need distance to really understand the gravitas of that. I appreciate everything about that job. As an actor, all you ever want to do is leave your mark—you want to do something that affects people."
Let us know how you're celebrating Buffy Slay Day in the comments below!