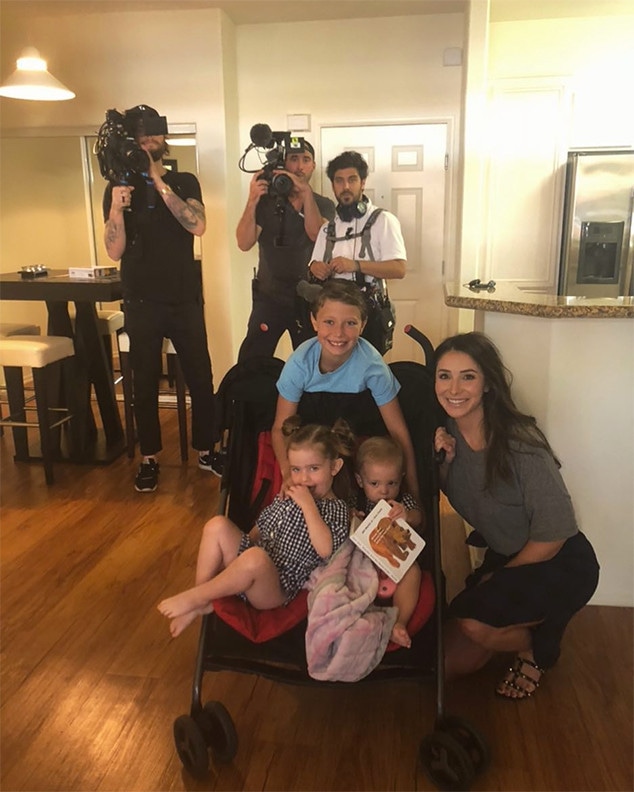 Instagram
Bristol Palin's time on Teen Mom OG is coming to a close. And no, this isn't an April Fools' Day joke (or so she says).
The 28-year-old made the big announcement on Instagram on Monday evening and explained why she decided to step away from the show after one year.
"Teen mom OG wasn't a fit for me, it took away my peace.. and honestly - my peace has a price tag that no one but God can afford," the mom of three wrote. "$ doesn't impress me, I don't entertain bs, and walking away from this show allows God to rebuild me (and my little fam) in the right direction."
Bristol praised her fellow co-stars in the show, who include Catelynn Baltierra, Maci Bookout, Amber Portwood and Cheyenne Floyd. "I have love for all the girls on the show, and wish them the best of luck in all their future endeavors!!" she concluded the caption.
It was announced in July 2018 that Bristol would join the upcoming season of the MTV show, although the news didn't seem to be all that welcome by fellow cast members. One source told E! News at the time that people were "surprised and shocked" at her addition to the show rather than someone else from the Teen Mom franchise. Bristol's hiring was made public not long after Farrah Abraham's exit from the show and major falling out with the network.
Catelynn's husband Tyler Baltierra said on the podcast Reality Life With Kate Casey, "Do I think it's weird as hell? Absolutely. Do I think it's a really, like, not a good decision for the franchise? Yeah, but that's out of my control." 
However, Bristol's mom Sarah Palin felt otherwise.
The former governor of Alaska and vice presidential candidate told TMZ a few days after the announcement that she was "proud of her."
"[Bristol] sees this as a venue, as a forum for good, to help people in a hurtin' world so I encourage her to do this. I support her doing this and I'm proud of her," she told the outlet.
In May 2018, Bristol reflected on finding out she was pregnant when she was just 17-years-old. "10 years ago this week - my life took the biggest possible turn. I was 17 and a junior in high school.. it took hearing your heartbeat for a positive pregnancy test to really mean anything to me," she captioned a photo of herself holding her son Tripp Johnston.
She continued, "And took holding you in my arms to realize my life was going to be changed forever. I am so thankful for God's plan over our life, and His grace that has covered us entirely..my kids truly are my biggest blessing."
Bristol also has two other children with her ex-husband Dakota Meyer. She gave birth to Sailor Grace Meyer in December 2015. They also welcomed a baby girl named Atlee Bay Meyer on May 8, 2017. She and Meyer filed for divorce in February 2018 after two years of marriage. She did reveal, however, that she sold her ex-husband's house and congratulated herself by wearing a "world's greatest ex wife" shirt.
She explained, "if I can work (and sell) my ex husband's house - I can do anything."
E! News has reached out to MTV.