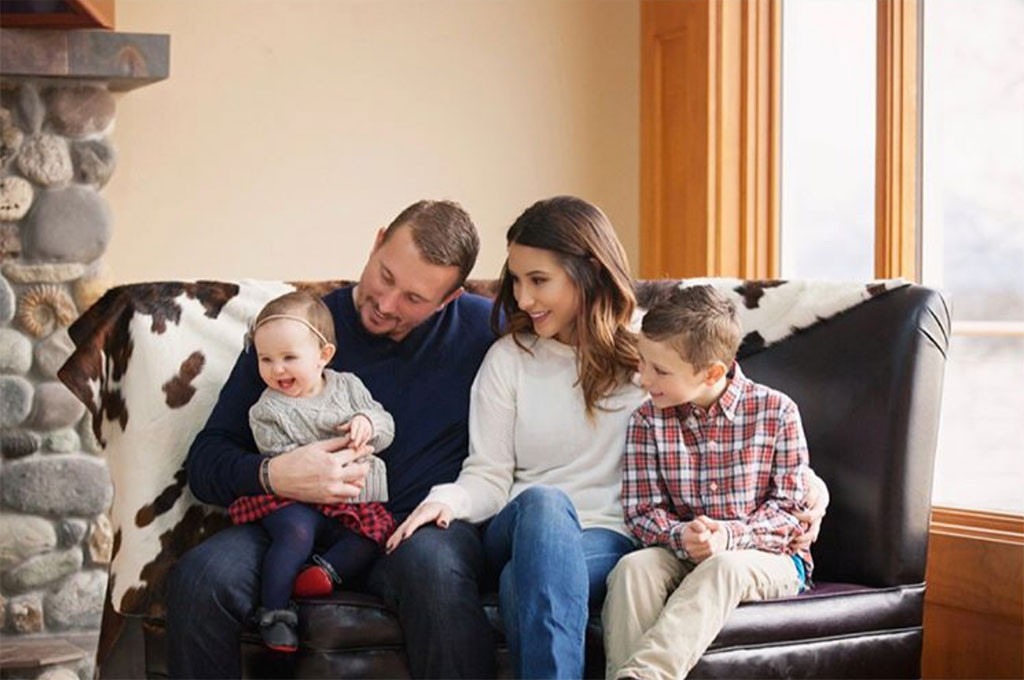 Instagram.com/bsmp2
Bristol Palin and Dakota Meyer have split.
Meyer has filed for divorce from the 27-year-old daughter of Sarah Palin after almost two years of marriage, E! News can confirm. Bristol and her husband—a U.S. Marine vet who received a 2009 Medal of Honor—called off their wedding in May 2015. They tied the knot a year later.
Meyer filed a petition for divorce on January 29 in Austin, Tex. Bristol has yet to respond. 
The couple has two children together, they welcomed a daughter, Sailor Grace Meyer, in December 2015. Two years later, the couple welcomed their second child together, a girl named Atlee Bay Meyer in May 2017.
"Meet Atlee Bay!!! The newest edition of the Meyer family!! @bsmp2 #dadlife #ownthedash," Dakota posted on Instagram on May 8. Bristol also shared, "Welcome to the world Atlee Bay." 
Bristol also has a son, Tripp Johnston-Palin, with her ex Levi Johnston.
Dakota and Bristol do not appear to still be following each other on Instagram. Dakota posted the couple's last social media photo together on January 7. "What matters," he captioned a family photo.
Bristol also shared a similar pic of the family back in December 2017. "Merry Christmas from our family to yours ❤️," she wrote to her Instagram followers.
In recent social media posts, both Bristol and Dakota don't appear to be wearing their wedding rings.
According to TMZ, who was first to report the split news, the couple is no longer living together.