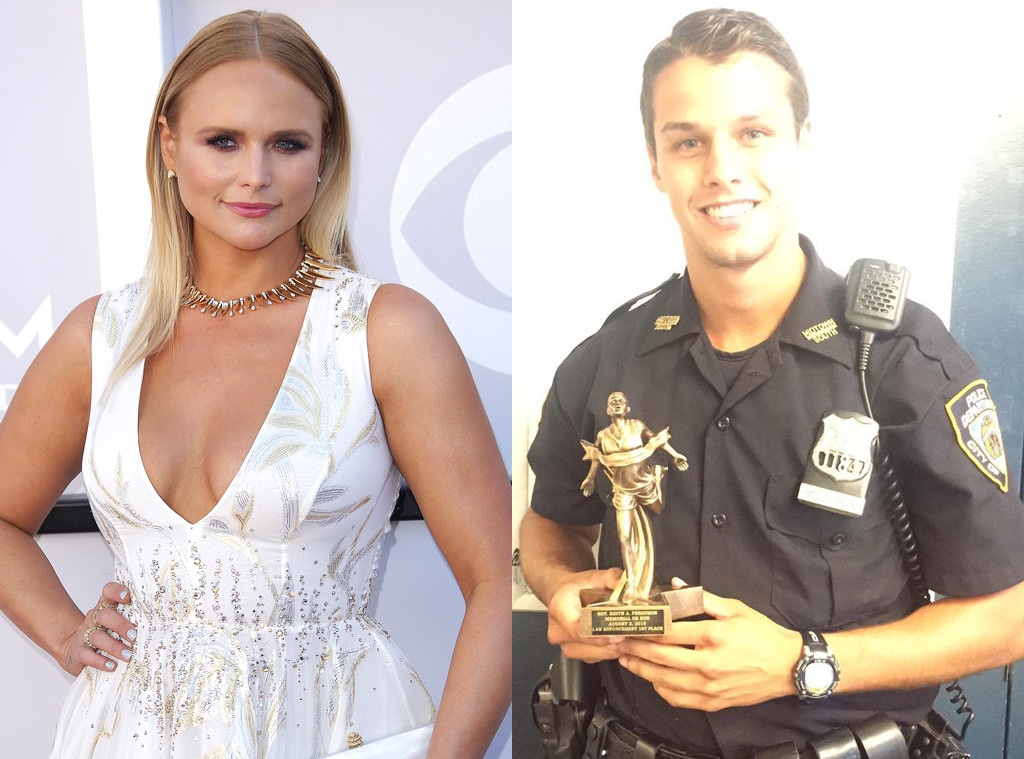 Jim Smeal/REX/Shutterstock; Twitter
Miranda Lambert made a surprise reveal on Saturday about her current relationship status.
"In honor of Valentine's Day I wanted to share some news," the country singer wrote on Instagram. "I met the love of my life. And we got hitched! My heart is full. Thank you Brendan Mcloughlin for loving me for.... me."
E! News confirmed that she and McLoughlin tied the knot on Jan. 26, 2019 in Davidson County, Tennessee. Her big announcement was a surprise to many people because the newlyweds had never made an official public outing together and there was no sight of him on her social media pages. All that aside, there was a bit to uncover about the 35-year-old's new husband.
For starters, he was and still may be a police officer in NYPD's Midtown South Precinct in New York City. The precinct's official Twitter page posted about McLoughlin a few times, such as when he won a 5K race in 2015. She picked a winner!
Before suiting up to become an officer, the Staten Island, N.Y. native was a male model. He also reportedly has a child with a woman from a previous relationship.
The newlyweds stepped out in the Big Apple together on Saturday with her ring on full display. Jewelry and style expert Lauren McCawley called Lambert's ring "on-trend with romantic and vintage design elements." McCawley estimates her rock to be around $20,000.
Lambert and McLoughlin join the likes of Miley Cyrus and Liam Hemsworth and other couples who got married under the radar. Take a look at the photos below to see who else secretly got hitched.
Congratulations to the happy couple!