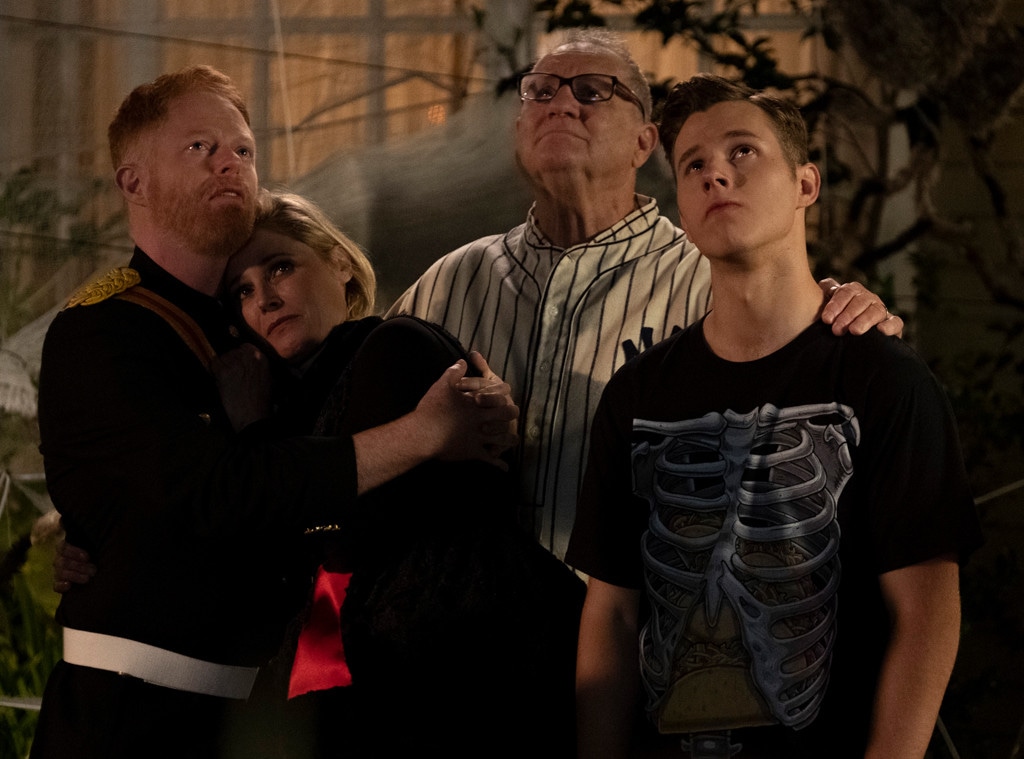 ABC
ABC is saying goodbye to Phil, Claire, Jay, Gloria and the rest of the Modern Family clan after the upcoming eleventh season.
"[Co-creators Christopher Lloyd and Steven Levitan] have created one of the most seminal and iconic comedies in television history," Karey Burke, president, ABC Entertainment, said in a statement after announcing the final season renewal at the 2019 Television Critics Association winter press tour. "In its final season, there will be more milestone events that anyone who has been a fan of the series won't want to miss."
So…why is it ending? The show has continued to be a strong ratings player for ABC, but aren't near the highs they once were. Ahead of the final season renewal, Modern Family contracts were only through season 10, leading many to believe that would the final outing. However, ahead of the season 10 premiere rumbles of a possible season 11 started. Deadline reported all cast members were keen to continue with the show, as were producers and ABC. It seems to be the case of, "it's just time." However, Lloyd previously told E! News working on season 10 and changing things up—there was a death and a surprise pregnancy within weeks of each other—invigorated the writers.
"The way this season was developed, there's a little bit more in the way of kind of real-life events than what you've seen in the past," Lloyd told us after the series revealed Sarah Hyland's character was pregnant. "But you know, in life, that happens where nothing at all particularly tumultuous happens, and then four things happen in the span of a couple of months."
Lloyd said the writers planned as if this was the last season, or second to last.
"We actually went into the planning of the season with the idea that if we got excited about certain changes in the characters' lives, we should do them, whether it was the final season or not," Lloyd said. "Because it was just going to be good for the show, and we kind of planned that it could go either way. It would make for a very lively last season, but if we end up doing another season—and I think it's looking a little bit more likely that will happen—we'll just throw all these changes into people's lives, which is only good in terms of new stuff for us to explore."
So, yes, they're exploring new areas in the lives of these character, but how much more is there to do within the restrictions of an aging—and expensive—sitcom?
A deal for another season of Modern Family—and possible spinoffs—was likely made easier thanks to the impending Disney acquisition of the series' studio, 20th Century Fox TV.
Find out why more of your favorite shows are ending below.
Modern Family airs Wednesdays, 9 p.m. on ABC.