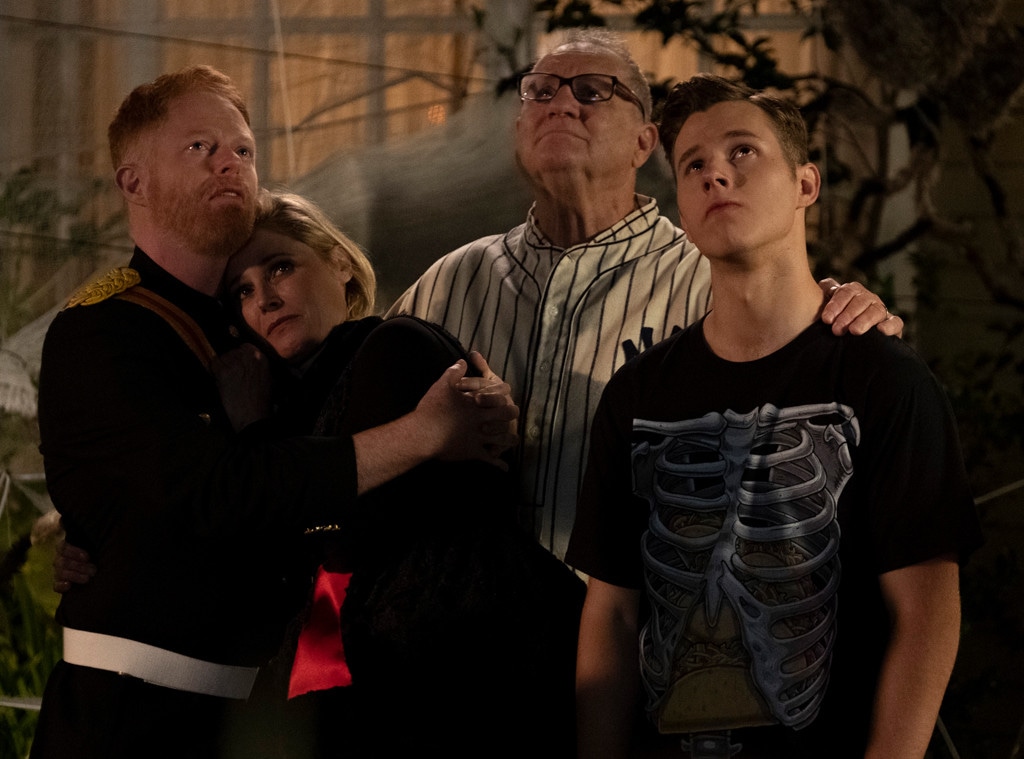 ABC
The big Modern Family death finally arrived, and the dearly departed character's demise will indeed be felt by every branch of Modern Family's Pritchetts, Dunphys and Tuckers. Spoilers follow.
Modern Family killed off DeDe Pritchett, played by Shelley Long, the mother of Claire (Julie Bowen) and Mitchell (Jesse Tyler Ferguson), and ex-wife to Jay (Ed O'Neill). Co-creator Steve Levitan told The Hollywood Reporter the writers didn't want to just kill a character to kill them.
"We gather [with the writers] at the beginning of the season and talk about the big arcs and things that we want to have happen — the milestone moments. It occurred to us that death is a giant part of the family experience and while Phil had lost his mother in a previous episode, we've never seen the entire family have to deal with such a loss. It seemed like an interesting thing to have happen," Levitan said.
The character died in her sleep. The writers got to DeDe because of her ties to every part of the extended family.
"She's directly involved with three of our characters and she touched everybody's life in some interesting way. It seemed like the right character to put everybody through something. She seemed like right character because she so directly affects so many of our characters," Levitan said.
Cheers veteran Long was told about the character's demise from casting director Jeff Greenberg, the two have known each other since Cheers. Levitan told EW he didn't have a conversation with her, but thought it was nice Long did agree to do the recording of the voicemail Claire listens to and did a 3-D scan for the DeDe dolls that haunted Gloria (Sofia Vergara).
"I think she was okay with it, certainly — we're near the end our run anyway. She cooperated, of course," Levitan told EW.
If Modern Family does return for a season 11, which Levitan said is looking likely, viewers may see DeDe again through flashbacks. "I think anything's possible. It's nothing we've planned on doing, but you never know. They could uncover an old video tape. Or it could literally just be a flashback, but it's not our intention at this point," he said.
The family will continue to deal with the loss, specifically when they receive the items she left them. One of the items? A tree with her issues infused in the roots.
Modern Family airs Wednesdays, 9 p.m. on ABC.