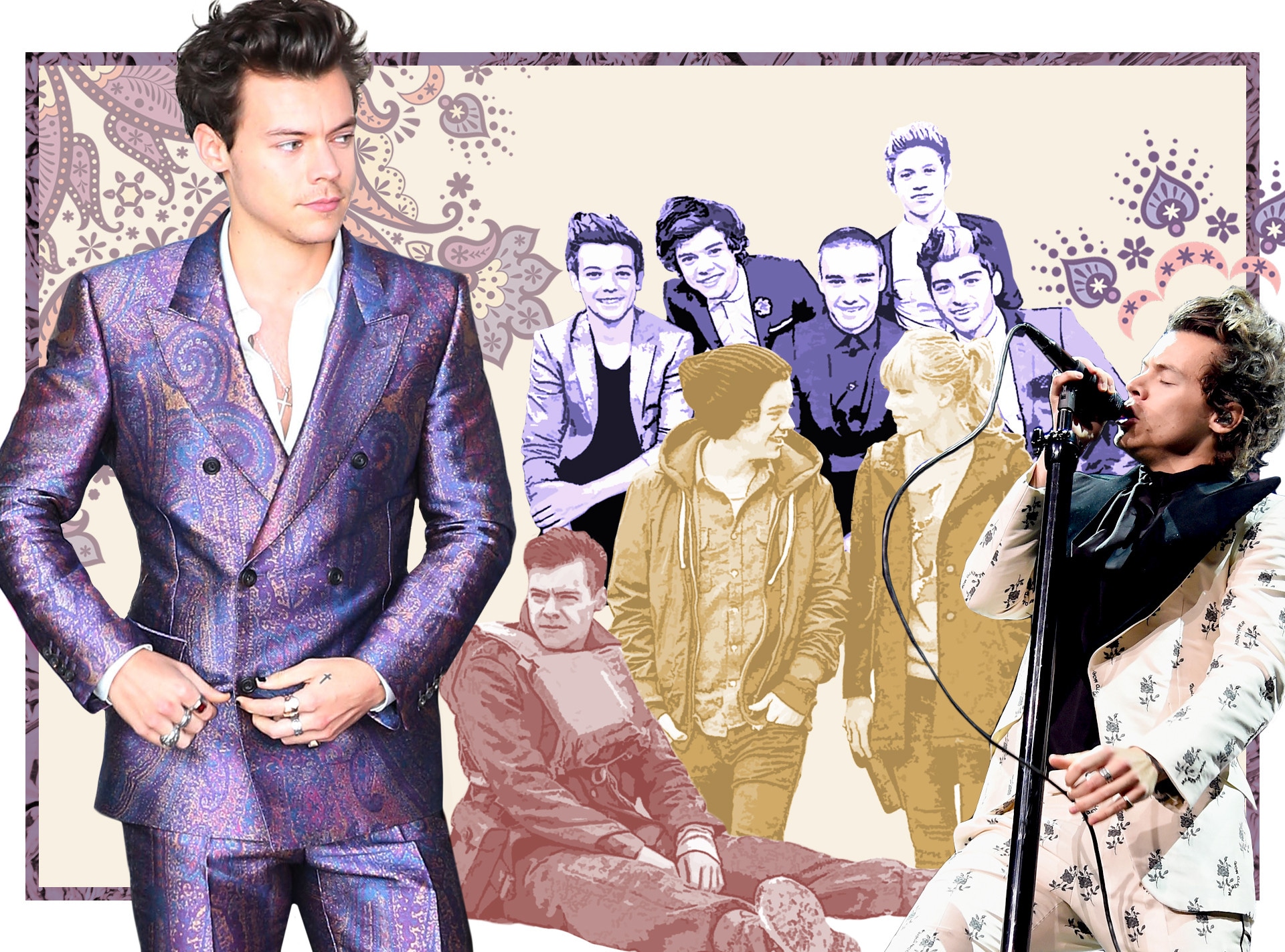 Getty Images; Pacific Coast News; Melissa Herwitt/E! Illustration
Many of you know the basic story of Harry Styles' life by now.
Born in England, auditioned for The X Factor as a solo artist, was grouped with the four other members of One Direction by the man of many t-shirts, Simon Cowell, and the rest is history.
But the enviably coiffed singer, who went solo in 2016, has packed a lot of living into his 26 years and, as it turns out, 6-foot-tall drinks of water run deep. 
With millions of albums sold as a member of one of the biggest boy bands of all time and on his own, a well-received part in a World War II epic, a budding career as a late-night host and at least 1,000 suit patterns to his name, the devoted Stylers of the world have earned a maximum return on that investment they made a decade ago.
"While I was in the band," he told Rolling Stone last summer, "I was constantly scared I might sing a wrong note. I felt so much weight in terms of not getting things wrong. I remember when I signed my record deal and I asked my manager, 'What happens if I get arrested? Does it mean the contract is null and void?'
"Now, I feel like the fans have given me an environment to be myself and grow up and create this safe space to learn and make mistakes."
If he ever makes a mistake, surely we'll hear about it, but until then, these are 26 essential things to know about birthday boy Harry Edward Styles:
And that's what makes him beautiful. Happy birthday, Harry!
(Originally published Feb. 1, 2019, at 3 a.m. PT)