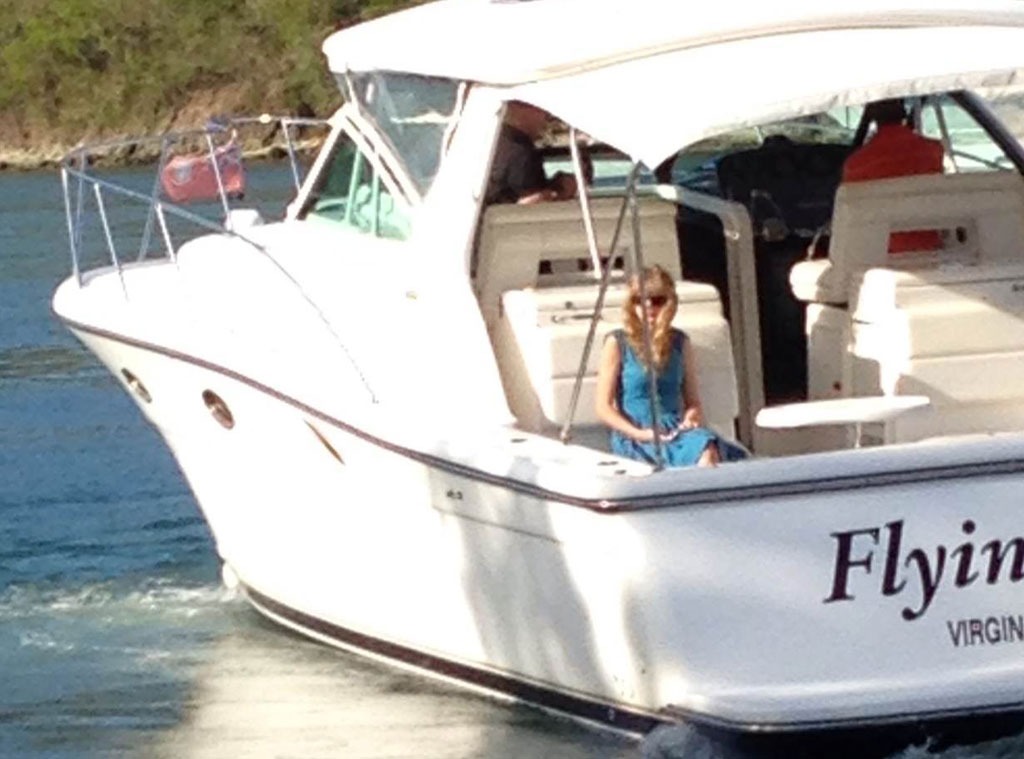 The proof is in the pictures?
As rumors continue to run rampant that Taylor Swift and Harry Styles have called it quits, shots showing the Red artist sitting by herself on the back of a boat in St. Johns have surfaced.
A source tells E! News that Swift got on with her bodyguards, who were carrying five bags. She apparently looked a bit sad and not very happy.
The photos were taken on Friday, Jan. 4, as Swift was leaving U.S. Customs and heading to the airport to fly back to the United States by herself. The (former?) couple orginally made their way down to the British Virgin Islands after sharing a New Year's Eve kiss in New York City.
Of course, the absence of Styles here certainly seems to support the speculation that he and his ladylove are no more.
Meanwhile, a rep for One Direction has yet to comment on the possible split, and Swift's people have not yet returned a request for comment.