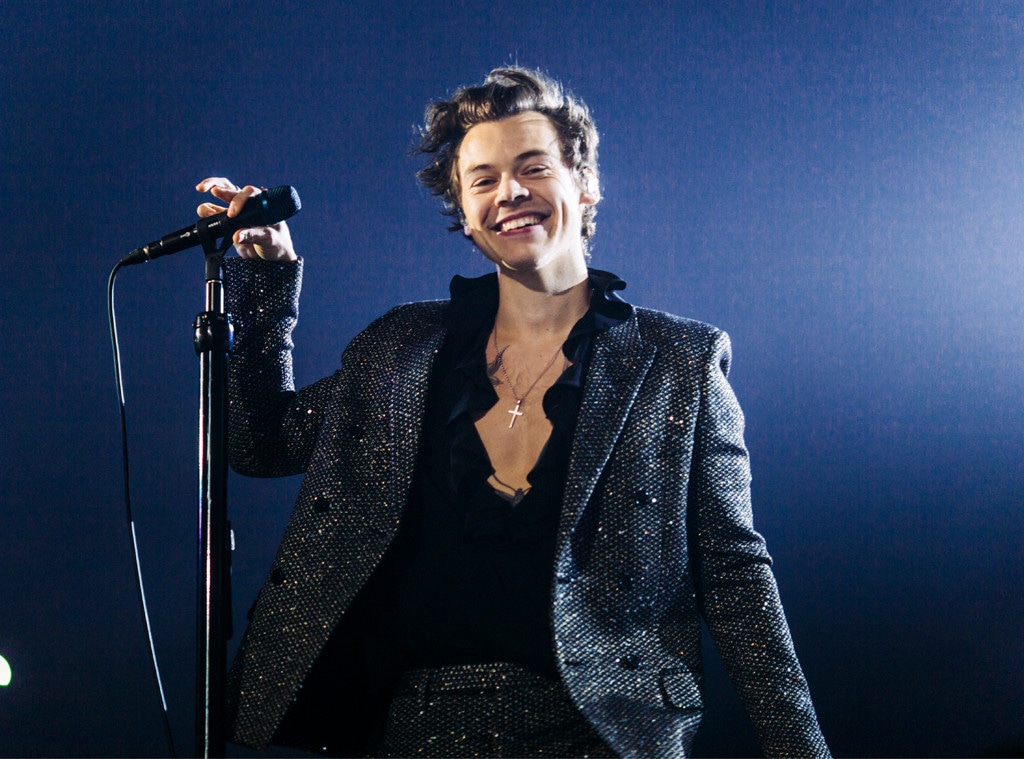 Handout/Helene Marie Pambrun via Getty Images
Harry Styles spent the last 10 months spreading the love—and the wealth.
The 24-year-old singer concluded his first solo tour on Saturday with a concert in Inglewood, California, near Los Angeles. The tour began in September 2017. During his time on the road, Styles helped raise money for charity and even helped save the planet.
He sold just under a million tickets to 89 concerts and from the proceeds, combined with contributions from promoter Live Nation and the GLSEN PRIDE campaign, about $1.2 million was donated to 62 charities around the world, E! News has learned.
Styles' tour also promoted the HeadCount non-profit organisation that promotes voter registration, resulting in hundreds of people registering to vote, and promoted water conservation by saving the equivalent of 10,000 single-use water bottles by fans and 3,200 by the band and crew, and recycling more than 6,500 gallons of water from buses, offices, dressing rooms and other backstage areas.
"Kissy. Thank you for coming out to see us, it has been a pleasure playing for you all," Styles wrote on Instagram on Monday. I'm off to write some more music and I hope I'll be seeing you again very soon. Thank you to my band, the crew, and all of you for making this tour so wonderful. Treat people with kindness. Goodbye for now. I love you all. H."